Big Kids Success Stories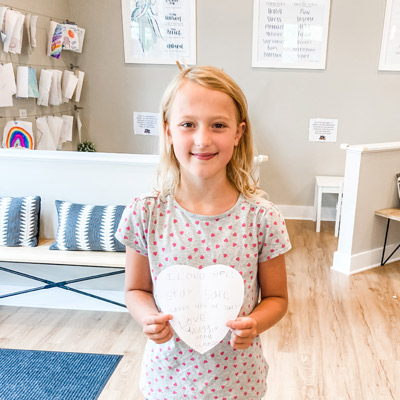 What Our Patients Say
We are PROUD of our patients and the progress they make while under our care. There's nothing we enjoy more than CELEBRATING our patients' successes along with them. And when there's something good happening in our lives, we feel inclined to share it with others, right? Using personal stories to share the power of chiropractic with others is one of the most valuable tools our practice can use to encourage others to give chiropractic a try – a decision that can be life-changing! We love sharing pictures and stories of our patients in the interest of showing others that real people are getting great results here at Hanson Family Chiropractic. Has Hanson Family Chiropractic made a difference in your life? We'd love to hear about it! Please share your story with us.


Welcoming Team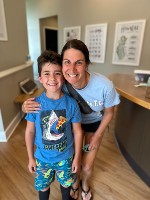 We began with chiropractic care when my son started having behavior issues with having big emotions throughout the day. Some health improvements we have seen have been better sleep and being able to deescalate big emotions over small problems.Dr. Hanson and his wonderful team are just so welcoming and make you feel like a part of their family. They provide so many fun experiences from little special healthy treats for kids to mothers day mocktails! We feel so lucky to have found Hanson Family Chiropractic!
-R.B.
The Entire Team At HFC Is Wonderful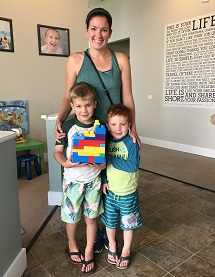 "Two years ago we were what I thought was a normal family with two kids and parents juggling two careers (busy, exhausted, stressed, sick all of the time, etc.). The tipping point was a severe reaction to antibiotics in our oldest son. He was given another round to help fight a recurring ear infection only to have his entire body break out in a rash and his face swell so bad that he couldn't open his eyes. It was awful to see how miserable he was and I was desperate for a different solution. I came across a story about how Dr. Dave had helped another little boy with frequent ear infections. I called and spoke to Natasha – who probably could sense the level of panic and worry in my voice. She was amazing at calming me and got us in right away. Around this same time, I was bouncing through doctors trying to figure out why my right knee was swelling so bad I could barely bend it most days of the week. There was no injury present and I made my way through two rheumatologists – which was a scary experience as a young mom who is so used to being physically active. The medication side effects were terrifying to me and I also became determined to try alternate solutions. After our initial discussion with Dr. Dave, I decided that my younger son and I would also get scanned and start treatment. We haven't looked back! Fast forward two years to today and I'm so thankful that we are all receiving chiropractic care regularly. We have not had to visit the pediatrician for ear pain in over two years now. I'm happy to report that my joint issues are almost non-existent, managed through chiropractic care, diet changes, and trying my best to control stress levels in this crazy parenting journey. I'm back to running regularly, riding bikes, climbing the play structures at the park, and everything else a mom of two active boys should be able to do. The entire team at HFC is wonderful. They treat us all like family and are genuinely interested in the well being of everyone who walks through the door. I'm so thankful I stumbled upon a testimonial from another patient during one of the most stressful times in our family. Through many changes, most of which were inspired by the HFC crew, I feel like we are thriving and enjoying life raising our boys. Thank you for all you do for us!" -K.K
Thank You!
Bennett began having anxious feelings at around 8 years old and it kept him from doing things he really enjoys. Since starting chiropractic care Bennett does not experience the same level in anxiety anymore and when he does get nervous and we can talk through it much easier. Everyone is so kind and welcoming! They also think of the best office events. - C.E.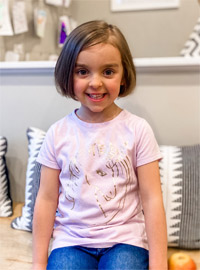 We Love The Staff & Dr. Dave
We noticed our little girl struggling in school with focus and when her teacher was noticing it more frequently, we knew we needed to check things out. Ella is sleeping much sounder, focusing in school a lot better- even jumped from B's to A's! Her disposition is much happier and she hasn't caught nearly as many germs as her sibling. We LOVE the staff & Dr. Dave. Everyone is super friendly, knowledgeable, and professional. We choose HFC over any other chiro ANY DAY. Thank you from the bottom of our hearts! - L.P.
Thank You For Saving Our Son & Our Vacation!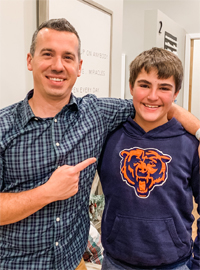 We all know that Dr. Dave is awesome at keeping us aligned and our immunities boosted. He's great with babies, kids, and adults. The staff is amazing! I have always felt they go above and beyond. Did you know though, that he also can treat jellyfish stings from 4,000 miles away! My family and I went to Hawaii earlier this year. We decided to take a boat trip up the Napoli Coast to snorkel. While we were snorkeling, my son was stung by a jellyfish. The jellyfish wrapped itself around his arm and leg. The crew got him back on the boat and started treating him. They removed the stingers from his body. He was in a lot of pain. The movies do not prepare you for what really happens when you are stung by a jellyfish…especially that many times. Even though my son had a crew of people taking care of him, including the Captain, he only wanted to talk to one person….Dr. Dave. He repeatedly told us the only person who could calm him down was Dr. Dave. So as a mother, what do you do? You call Dr. Dave's office. It was during the lunch hour when they were closed, but I left a message and a Facebook message. Why listen to people who have lived in Hawaii their whole lives when you have a Doctor in the Midwest who will obviously know what to do. Do you know who called us back while we were in the middle of the ocean? Dr. Dave! I had to interrupt the Captain (who was assessing whether we should go back to shore) so my son could talk to Dr. Dave. I still don't really know what Dr. Dave said to him, but it worked. Minutes after talking to him, my son was watching dolphins swim alongside the boat. So you see. Dr. Dave isn't just a chiropractor. He truly cares about his patients. He didn't have to call us back but I am so glad he did. Dr. Dave….thank you for saving our son and our vacation. -S.R.
Incredibly Warm & Patient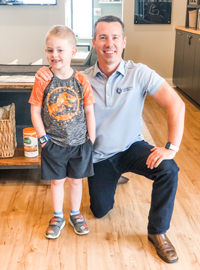 "Charlie was diagnosed with binocular vision dysfunction convergence insufficiency and visual-motor deficits. He was also having sensory issues. He developed weakness on his left side and a head tilt due to his vision challenges. He began OT in March of 2019 and vision therapy in August 2019. We were seeing results, but wanted to see even more relief and results. This is a child who at one point would walk into door frames and miss his chair. We were seeing fantastic results with other therapies, BUT within the first 30 days of chiropractic care, he slept better, began to ride his scooter, began to ride a 2 wheel bike, and learned to tie his shoes! Dr. Hanson has been wonderful! He is very thorough, patiently explains and answers questions, and best of all Charlie feels really comfortable with him. The front desk staff is incredibly warm and patient. They are so positive and caring. It feels like home here!" -J.C.
Tons of Good Advice and Encouragement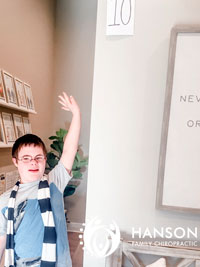 "Joey was in 5th grade when I started searching for answers. His focus in school was declining and he had no control of his emotions. I had exhausted every supplement, therapy, medication, specialist, and sleep study. Chiropractic care was my last resort. I had seen a documentary on chiropractic care, the nervous system, and how it all connects to our overall health. Meeting Dr. Dave and his staff really "sealed the deal." I felt reassured by their calm manners, knowledge, and concrete scans that showed Joey's progress. Joey is very, very cautious around medical professionals and it amazed me that he allowed Dr. Dave to move his body and touch him without a flinch or protest. Joey can sit through an hour and a half session with his occupational therapist with no refusals! He is not reluctant to try anything new. He loves playing new games and has made improvements in his basketball skills! Friendly smiles, warm greetings, hugs, and amazing 'room 10′ are a few of his favorite things! Those things combined with tons of good advice and encouragement have made all the difference" - Mom
So Warm and Welcoming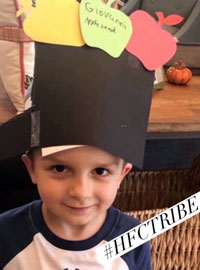 "We started chiropractic care because of stunted growth. Giovanni stopped following his own growth curve and went from the 50th percentile to the 3rd and hadn't budged at all in 3 years. He also took a very long time to recover from illnesses. Now Giovanni bounces back the fastest out of everyone in the family when he's sick. But more importantly, since completing his chiropractic care, Giovanni's height has increased from the 3rd percentile to the 8th! It's not a huge jump but his height INCREASED when it hasn't moved up in percentile in 3 years! The week following the end of his care his appetite greatly improved and has been going strong ever since! The kids were always excited to go to the 'doctor with the toys' every week. Everyone at HFC is so warm and welcoming!" -A. G.
Great Improvements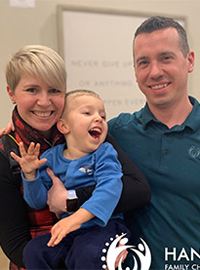 Theo has a rare genetic condition causing global developmental delays, hypotonia and the inability to sit, stand or walk. Since starting chiropractic care, we have seen improvements in two major aspects of Theo's life. His vestibular system is more balanced, eliminating his startle reflex when picked up and improving his core strength and stability. In addition, Theo's ability to fall asleep and stay asleep has greatly improved. We have been able to reduce the use of sedatives and Theo seems more rested and aware. In general , Theo is happier and more stable since we started at HFC. To put it simply, he smiles more (and isn't that the most important thing?). We love finding out who will be adjusting Theo when we arrive – because we are never disappointed! Theo was comfortable with both doctors from the beginning, something that usually takes weeks/months. Dr. Hanson and Dr. Hopper are such a joy, they genuinely care about what is going on in Theo's life and they are easy to talk to. -M.T.
Truly a Joy to Visit
Dr. Dave and his staff have been amazing in so many ways. They are friendly beyond words which can be rare to find at times. It's truly a joy to visit for appointments. The personalized plan has me very hopeful in a successful outcome for my boys! -Mom
Feels Like Our Home Away From Home – NeuroStorm Success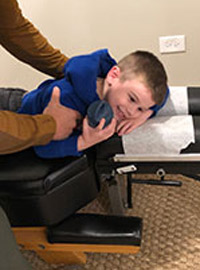 "Like his older brother, Cameron was finally diagnosed with autism. Autism is hard. It's also just one part of a person who has it. For us, autism is seeking sensory input, significantly delayed speech, and a lot of future unknowns. It's hard not to worry. Even with an ABA therapy team, a whole-food-based diet, and an active lifestyle. We felt something more could be done to advocate for our boys. Since care at HFC began, Cam is trying to randomly and purposefully vocalize new sounds! He can request items without relying solely on pointing. We love hearing his voice! The entire staff is like a family. The environment is like a home away from home. My boys get excited when I pick them up from school and say, "We're on our way to see the Dr. Daves! -C.C.
Does this sound like your child? Click here watch our NeuroStorm Virtual Workshop. We'd love to support your family!
A Happy Member of the HFC Family – NeuroStorm Success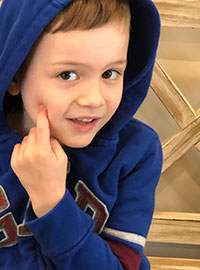 "Calvin was diagnosed with autism at age four. Even with early intervention services and a variety of therapy types, he still has speech and sensory challenges. Several weeks ago, Calvin had his first scan. He has had three adjustments per week. Imagine our excitement to learn that HFC's philosophy of health and wellness directly overlaps with our own. Whole foods, exercise, and ABA therapy have helped Calvin overcome challenges, but we wondered, could the doctors provide us with the missing piece to unlock Calvin's true potential? In the short time our son has become a member of the HFC family, we are happy to report that his speech has expanded and improved. He now completes song lyrics, spontaneously uses three and four word phrases, and seeks out his peers. He was not doing these things before care at HFC! Yay Calvin! Warm, inviting, and genuine! No pressure, just had the feeling that this would be a safe, healthy, and beneficial environment to help us advocate for our son." -C.C.
Does this sound like your child? Click here watch our NeuroStorm Virtual Workshop. We'd love to support your family!
We Love Being Part Of The HFC Tribe – NeuroStorm Success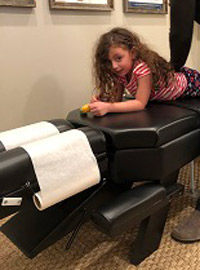 "We started chiropractic care as a last resort for Rumi when we were not seeing any results from visiting other doctors and specialists. Rumi stopped talking when she turned 3 years old and began to have digestive issues which resulted in chronic constipation for over a year and a half. She was also diagnosed with Autism due to her regression in April of 2018. Due to her constipation, she seemed to always be miserable and uncomfortable. We weren't able to leave the house most days because she wouldn't want to keep her pants on because she always felt like she had to use the bathroom. It was ruining our lives. We tried seeing a GI specialist and did what they recommended and STILL did not resolve her issues. I started doing research and found that Hanson Family Chiropractic was specialized in pediatric therapy and had so many great reviews. So, I decided to make the 40 minute drive and meet with Dr. Hanson for a consultation. We are 6 weeks through therapy and Rumi's constipation issues have fully resolved!! Not only is she having regular daily bowel movements, but she is all around a much happier and healthier little person. She has begun using words again, trying new foods, and even plays with her younger sister who she used to avoid and ignore completely. It has truly been life changing for her and us, as a family! All 3 of my kids get treated by Dr. Hanson and Dr. Hopper. They love both of them and are excited to see them when we come in. The staff is incomparable. They are AMAZING. They've become like family to us and we are so glad God sent us this way. They go above and beyond to accommodate and make you feel welcome. They even help me take the kids back to the car when I need an extra hand! Everyone always asks me why I drive so far to take my kids to a chiropractor when there are so many near where we live. My answer to them is that when I first met Dr. Hanson, he was so passionate about chiropractic therapy and knowledgeable that I felt in my heart this was where we were meant to be. The whole office makes the 40 minute drive worth every second. We love being part of the HFC Tribe."-Mom
Does this sound like your child? Click here watch our NeuroStorm Virtual Workshop. We'd love to support your family!
We Love Our Visits!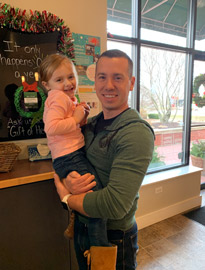 Savannah started care to improve her sinuses – she was repeatedly getting chronic sinus infections and constant ear infections. After our pediatrician confirmed that he would only treat her with antibiotics once more (since she had so many rounds already), before she would need to see an ENT for tubes. After seeing the success our youngest son has had with his adjustments, I knew I needed to bring Savannah to Dr. Dave. We left our pediatricians office 8 weeks ago with a diagnosis that Savannah would more than likely have an ear infection within 6 weeks due to the amount of fluid behind her eardrums. Her right ear was 100% blocked. I'm happy to say, Savannah has NOT had an ear infection. In the short amount of time she has received treatment, I do see an improvement and am thrilled with the results. One of a kind! My kids absolutely love the front desk staff and their willingness to make sure my kiddos leave with a smile. Dr. Dave has also been amazing to our family. He takes the time to explain, educate, and is fantastic with kids! We love our visits! -S.T.
The Brightest Spot In Our Week – NeuroStorm Success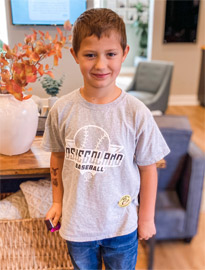 "Maddux was two years old when a vaccine injury caused speech disfluency and limping and the emotional outbursts began shortly after that. The limping went away after awhile but the speech disfluency and the emotional outbursts got worse. The frustration he felt over the speech disfluency caused emotional outbursts and the emotional outbursts increased his disfluency. Right before Maddux began speech therapy, he told me he felt hopeless. We began speech therapy and saw small successes and a little progress. His speech therapist still wasn't seeing the results she'd hoped for and more issues seemed to keep popping up. After chiropractic care, Maddux's disfluency is almost non-existent. In fact, just last week, his speech therapist told us she thinks she will be able to discharge him as a speech therapy patient!! Maddux's emotional outbursts are better and things that once were once huge triggers to his emotional outbursts no longer phase him. Everyone at HFC is so kind, thoughtful, and caring to myself and my whole crew! Every day that we go to HFC is the brightest spot in our week. Dr. Dave and Dr. Hopper are awesome and my kids feel so comfortable around them. Dr. Hopper did a great job explaining to me what was going on inside Maddux's body and coming up with a care plan for him." -M.S.
Does this sound like your child? Click here watch our NeuroStorm Virtual Workshop. We'd love to support your family!
Forever Grateful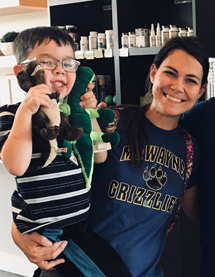 "This may be long winded but every word is sincere. Our family first met Dr. Dave and his wife Kristen in 2014 at a farmer's market on River St. in Batavia. We were very blurry eyed due to our then 3 year old with endless energy, monthly fever episodes, and having periodic night terrors, and his little 9-month-old brother who was having terrible sleep issues. At the farmers market we never pay much attention to all the tents except for the ones we meant to visit. Dr. dave and his wife Kristen were standing in their HFC tent handing out literature. At the time we had never really even thought of Chiropractic care as a solution for any of our problems. They were not those people at the farmers market who try to reel you in and buy whatever it is they're selling, they were very laid back and simply answered any questions we had. The thing that caught our eye was the "Sleep better" point on their board they had set up. They had our interest. We talked more on the way home from the farmers market and decided to give it a shot because anything was better than a toddler having night terrors on top of a 9 months old getting terrible sleep. Speeding this up to a quick synopsis of each of our family members, the 9 month old, now 4, who has been going to HFC ever since, is sleeping at least 10-12 hours a night. When he first started he was also having lots of GI issues. Chiropractic care has helped greatly with his digestion and tummy issues. Any time we are sick, we bring him in for a boost visit and he gets over his illness so much faster. He is doing great in school, and loves going to his Dr. Dave appointments. Once we saw what chiropractic care was doing for our little one, we decided the bring in his older brother. His older brother was having night terrors, monthly fever episodes with no other symptoms and last summer developed significant uncontrollable tantrums. Since he has been going, he also sleeps any average10-12 hours a night. His endless cycle of 3 days a month fever episodes stopped. His behavior has become much more regulated and his tantrums went from violent 2 hours fights to we are able to bring him back around to calm much faster. After returning to his weekly adjustments last summer, he was able to start communicating during his tantrums and identify his feels, compared to his complete shut down previously. He is also doing great in school (dismissed from Speech services and totally rocking his PT and OT goals!), and also loves going to his Dr. Dave appointments. Once we saw how great these two were doing, next came Momma Bear. Momma is a teacher and is constantly busy. Mom also struggles with anxiety and depression and balancing high stress levels. After months of feeling "bled", Mom knew she needed to work on getting her whole body back on track. Through weekly visits, Mom was able to gain back that sense of calm and balance. Chiropractic care allowed her body to form healthier responses to stress! Yay! You can't talk about all these benefits without mentioning the people who provide them. Starting with the quarterback, himself, Dr. Dave. Dr. Dave is dedicated to his patients and his family. He is extremely professional and is always willing to lend an ear or give an opinion if you ask him. He never hesitates to give you extra time if you have questions about your care or just about life in general. He takes a few minutes every visit just to catch up and ask how everyone is doing, so don't forget to ask him how his own awesome family is doing. So who is a quarterback without his from line? Kristen, Natasha, Brittany, Rachael, and Dena are probably some of the nicest people you'll ever meet. They greet you every single time, by name, with welcoming smile. They never make a big deal out of having to reschedule an appointment which it seems like our family constantly has to do. They are always willing to take a second to see if they can squeeze you in wherever it will work best for you. Also, if you'r like us, sometimes you completely forget you have an appointment even if you get that text message the day before to remind your forgetful self. Life is busy, SO DON'T FORGET YOUR APPOINTMENT. We have recommended Dr. Dave Dr. Dave and his team to many friends who we think might benefit from it. If we hear someone have any kind of complaint with themselves or their child and we think "Oh, I bet Dr. Dave could fix that" we don't keep it a secret. We think this team deserves every bit of praise they get through all the reviews they get and with the addition of the new Dr. Dave and his teammates, we think this office will only grow and get better. Our kids already talk to them as if they've been there forever and like getting their adjustments from new Dr. Dave equally. We truly couldn't imagine our lives without chiropractic care in it! It has truly made an amazing difference. We are forever grateful that we gave it a shot 4 years ago and never looked back!"-M.J.
The Hanson Family Practice is Exceptional!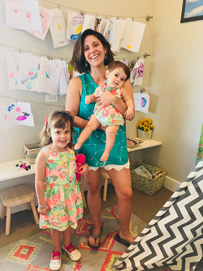 We began chiropractic care for Abigail in hope it would help her eczema to heal. She had pretty intense eczema on her face and also her limbs. We tried a restricted diet, supplements, probiotics and all the creams. For myself, I was looking for relief from chronic tension migraines and shoulder pain. I had tried yoga and massage. I was in a lot of pain and it was hindering my workouts and my sleep. Abigail's eczema is mostly gone! It has completely cleared from her arms and legs. And her face only flares up when she is getting a new tooth and only for a day or 2. Also, she is sleeping through the night!! My tension headaches are gone!! My shoulder pain is gone!! The Hanson Family practice is exceptional! Every single team member is warm and professional. Our whole family feels cared for and we all enjoy our time in the office. Dr. Hanson is compassionate, gentle and takes his time to listen both to our words – as well as our bodies! Thank you! -Mom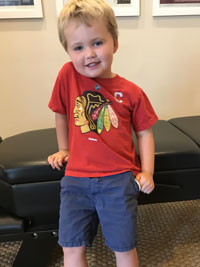 We Love the HFC Team
"We started care at Hanson Family Chiropractic because Hugh was having a difficult time with bowel movements, making eating tough. As parents we were frustrated and sad for our son. Currently we are celebrating Hugh pooping his pants! Hugh's balance has also improved and can now keep up with his older brother. We love the HFC team. They always have a smile on their face and take good care of us." -Mom
No Snoring, More Energy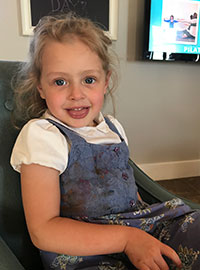 Daisy started seeing Dr. Dave due to the combination of Snoring/Apnea and Ear Infections that had started at 1 year which slightly escalated as she aged and worsened at 2. Daisy did not sleep well. She woke up at least 1 time a night and complained she was still tired when she woke in the morning. We tried multiple antibiotics, consulted with multiple ENT's (Including a Pediatric ENT). We were recommended for Tubes and Adenoid removal. Almost immediately Daisy no longer snores! She has more energy (who knew that was possible) AND has had no ear infections!! Both Dr. Daves are GREAT! Dr. Hopper treats Daisy and is very great with her. She loves coming to see everyone here and as Daisy states she loves "Doctors with NO vaccinations!" Dr. Hopper has also helped our family with identifying major cause of my husbands sleep apnea and will soon be treating him as well! -Mom
My Son Can Focus – NeuroStorm Success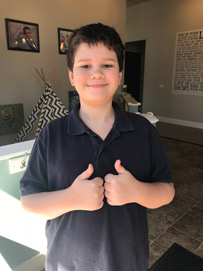 "My son Joshua started care when he was 7 years old due to him having sensory issues and ADHD. He couldn't focus or sit still and he always had to be touching something or holding something in his hand. Soon after starting care he was able to sit at his desk for longer periods of time. His focus has gotten better slowly as the years have gone by. He is now almost 11 years old and he was not needed to go on any ADD medication. His health has improved as well because Dr. dave helped me realize that he had an intolerance to dairy. Joshua has been healthy. No more ear infections or bronchitis. He also can sit and focus much better without the use of medication which was my main goal since they have side effects. Joshua thinks Dr. dave is really funny and is very comfortable going to get his adjustments. The staff are very sweet and kind to Joshua and make him feel very special" -Mom Does this sound like your child? Click here watch our NeuroStorm Virtual Workshop. We'd love to support your family!
So Thankful for What They Did for our Son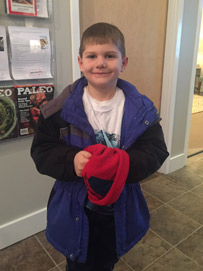 "We started chiropractic care 2 years ago when my son had his first ear infection. I had heard that chiropractic care could help with ear infections, so I gave it a try. I was thrilled when my son's ear infection cleared without needing to give him antibiotics. My son was also struggling with loose bowel movements. He would have to go after each meal and it never looked quite right. After a few adjustments my son started having solid and healthy bowel movements! I couldn't believe it because he had struggled with this issue for so long, it had become normal for him. He has also never had another ear infection! Dr. Dave and his team are the absolute best! I so enjoy coming in and seeing them all. They are the most friendly, knowledgeable, awesome people! I am very thankful to Dr. Dave and how he has helped my family." -Mom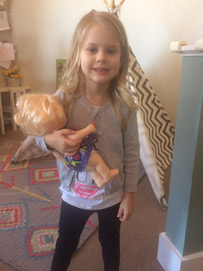 No More Ear Infections
"Gracie began chiropractic after such a great experience for her brother. Every winter, Gracie's colds would always settle in her ears, resulting in several ear infections. Once the initial scans were done, we noticed Gracie had an unsettled nervous system. With chiropractic care, Gracie has had mild colds and a mild case of the flu, but NO ear infections! I attribute the mild cases to her system being strong and healthy now. Her scans are clear, and she is sleeping soundly after three years of nightly waking! She is outgrowing a need for a daily nap, but the sound sleep at night is allowing her to wake up rested each day!" -Mom
Reaching Her Full Potential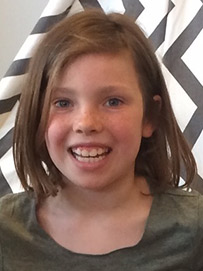 "We initially tried chiropractic care for our daughter as a possible remedy for some skin and gut issues she was experiencing. But after seeing how much improvement she made in other areas, we were blown away by the difference. With four kids and mom all wanting care, and after an intense restoration phase, Audrey made the most improvement so we felt she didn't need to continue. This would allow other family members to get the help they needed on our tight budget. After a few months, we didn't see any major issues with her return, but we also saw some of the positive benefits diminish. Chiropractic care helped with her balance, focus and anxiety. It also was something she ended up missing, even though at first she thought she didn't need it. We made the not so tough call to continue with visits for Audrey because it simply helped her in so many ways. We always joke that you have no idea how good you can feel until you try chiropractic care and that sums up Audrey's experience well. Until she had full functioning, she never knew what really good felt like in her body. Once she knew, she could tell when she didn't have it again. Now, she wants to go back and continue her visits. She loves it, and we love seeing her reach her full potential through chiropractic care at Hanson Family Chiropractic." -Mom
I Feel Like our Daughter is Back – NeuroStorm Success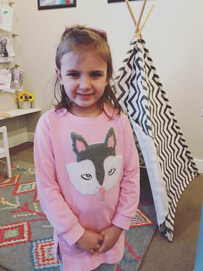 "Ada, now 6, was diagnosed with sensory processing disorder around age 4. Since birth there was an "unsettledness" to her – emotional outbursts, tip toe walking, inability to focus. We've tried all sorts of therapy, diet changes, activity, and as she began 1st grade and went to school all day, we had a feeling we would face some new challenges with her body and inability to stay on task. Her unsettled approach to life used to affect EVERYTHING – the mood of our house, her relationship with her 2 brothers and us, her parents. Almost like we couldn't be close to her because her outlook on life was so difficult to predict. Almost like she didn't have mental clarity and felt anxious most of her day. Slowly but surely that has begun to shift. Ada sleeps better and is overall more healthy and able to fight colds. She is now more able to calm herself down and stay regulated emotionally. Her outbursts and tantrums are so infrequent and even when she does have them, they aren't physical and there's no screaming involved. She's able to accurately describe her feelings with clarity and tell what has made her upset. She doesn't tip toe walk either and seems more grounded physically and mentally. Ada has always been extremely cautious in new situations. That proved to be true when starting chiropractic care, BUT… EVERYONE was and is SO patient, SO inviting, SO genuinely caring- that it didn't take long for her to run to the car in excitement and anticipation when she learned she had an appointment. Dr. Dave moves at the pace he knows Ada can handle. He is gentle, and understanding and very knowledgeable. You can tell he loves his job and believes in his calling." -Mom
Does this sound like your child? Click here watch our NeuroStorm Virtual Workshop. We'd love to support your family!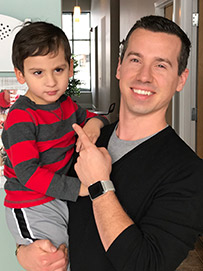 Great Strides Made in a Month – NeuroStorm Success
"Christian was diagnosed with autism right before his 3rd birthday. When researching online I found Hanson Family Chiropractic services. I read all the great reviews and couldn't wait to get Christian in. In this short month we have seen great things. Christian has more energy and is a lot more curious. He has been able to relax and calm himself down. He has also been open to more activities. So excited to see the end result! Dr. Dave is so knowledgeable, easy to talk to and understand. Natasha, Brittany and Rachael are great, super friendly and welcoming." -Mom
Does this sound like your child? Click here watch our NeuroStorm Virtual Workshop. We'd love to support your family!
MORE SLEEP for the Whole Family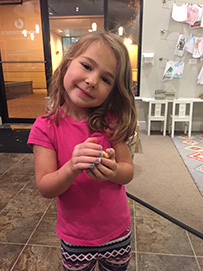 "We started chiropractic care for our then three-year-old daughter due to signs of anxiety and sleep problems. I realized through conversations with Dr. Dave that her level of anxiety wasn't normal in an otherwise healthy three-year-old kid. She had a tremendous amount of anxiety surrounding sleep. She had a ritual of five things we had to do each night before leaving her room. She would wake 1-3 times each night demanding us to repeat the ritual to reassure her. The middle of the night commotion was waking our entire family every night. During the day, she had a nervous hand tap on her leg that I witnessed many times a day, especially if there was anything she was uncertain about. Tantrums during the day were a norm. I told myself it was just her age, but in my gut, it seemed like something more. For 9 months, we tried different approaches to help her (being stricter with her/her schedule, being more compassionate and reassuring at bedtime, no sugar, etc.), but nothing was lessening the sleeping fits. After 4 months of chiropractic care, we are celebrating MORE SLEEP for the whole family! Beautiful, restful sleep. Two months into care, my daughter's adrenal system calmed drastically – both through my own observation and on her scans through Dr. Dave's office. We are celebrating a smooth bedtime routine. She went from 8 hours of choppy sleep to now 10-11 hours of peaceful sleep each night. An unanticipated positive change happened in her personality during the day. Her daytime crying tantrums have gone away. It seems that the extra sleep has made a BIG impact on her little body. I've seen her do the nervous leg tap only once in the past 3 months. Our family of five is all sleeping better because she is sleeping better and feeling better. Dr. Dave and his team are living examples of a well-rounded approach to health and wellness. They have proven to be a valuable resource for my family's health with chiropractic care, prenatal and postnatal care, nutrition and overall wellbeing. Dr. Dave takes time to listen and address concerns about my family's health. The office environment is extremely family-friendly, and it is a fun place to visit. (As a bonus, there's always free fresh fruit and pleasant music.) I would like others to know that healing in the body doesn't happen overnight. It took me a while to understand that. Pinpointing exact healing can be hard. With my daughter's anxiety, I noticed improvements here and there. Then one day, I realized we had gone TWO weeks without a struggle. The improvements have continued with regular maintenance. Chiropractic puts the body in its best place to heal itself without medical or chemical interventions. Give it a chance as a first stop option to see if it can help you or your family". -Mom
We Have Seen a HUGE Improvement – NeuroStorm Success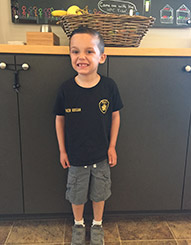 "Keegan has sensory processing issues, anxiety and impulse control issues. He has also had a rough year with infections (especially ear infections). He displayed sensory issues since birth. We researched chiropractic care after seeing specialists, therapists, counselors, etc. It has freely affected Keegan's life! His anxiety makes it hard to go to stores, places with crowds, basically anywhere. His sensory issues affect basically every aspect of his life. As a parent, it was hard to watch. We have tried physical therapy, occupational therapy, feeding therapists, GI doctors, ENT doctors, various doctors, counseling, sensory diets, sensory programs, books..you name it, we probably tried it. We have seen major improvements in his health and immune system! We have noticed less ear infections, seen regular bowel movements with no constipation! His breathing has become much better and I barely hear him cough! His anxiety is better. We can go to the grocery store or crowded places with less interventions. His impulse control has gotten much better! He is becoming better at focusing. We have seen a HUGE improvement with his motor skills! It's truly amazing! We have also noticed an increase in trying new foods which has been problematic in the past due to his sensory issues. After the start of his care with Dr. Hanson, we have noticed a better sleep pattern with Keegan. I was able to have my first sleep over with him, where he actually slept! We believe that chiropractic care was the missing piece of the puzzle for Keegan. I was also so surprised how still Keegan sat during his last scan! I was so proud of him! I know how hard it is for him to just sit, especially for more than one minute! Dr. Dave was great with our child. He was always patient, kind and understanding. On a few occasions, Keegan was having a bad sensory day and did not want to be touched or adjusted, but Dr. Dave made it fun for Keegan and helped him through it. All of the staff have been wonderful and welcoming. We love to the way they interact with our with our kids and make us feel right at home!" -Mom
Does this sound like your child? Click here watch our NeuroStorm Virtual Workshop. We'd love to support your family!
Dramatic improvement in my daughter's core strength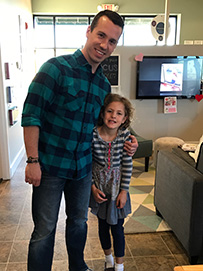 "After I had done some research about the numerous benefits of chiropractic care I brought my daughter, Reese, in to see Dr. Dave. She was born by cesarean section because she was breech. In utero, she was in a V position and unable to move, therefore, she was born with no core strength. She was a very late walker and quite clumsy after she began to walk. We thought she'd grow out of it, but she didn't. We had tried PT to strengthen her core with no success. I happened upon Dr Dave's website when researching chiropractors and was intrigued with his pediatric certification and impressed with the success he had with children. So began our care when Reese was 5 years old. During her initial scans Dr. Dave not only noticed that she had very little core strength but that she also had issues in her neck due to trauma at birth from the force of being pulled out via c-section. After 6 weeks of treatment we noticed considerable improvement in her core strength. Before chiropractic care Reese spent more time on the ground than upright on the soccer field. We started chiropractic care in between her fall and spring seasons and witnessed dramatic improvement on the field. We noticed less nose dives, clumsiness and collisions with other players. Fast forward one year later…. with weekly maintenance chiro visits, she is now an amazing little gymnast with remarkable core strength. We couldn't be more satisfied with Dr. Dave, his expertise and good manner along with his wonderful staff. From my first conversation with Natasha I knew I was in for a great experience. She is so knowledgeable, thorough, and a pleasure to work with in the office. Equally lovely was Dr. Dave's wife, Kristen, who has since "retired" but her replacement, Brittany, is equally as delightful. Reese and I always look forward to our weekly visits." -K.G.
Chiropractic care has really helped my son deal with his ADHD – NeuroStorm Success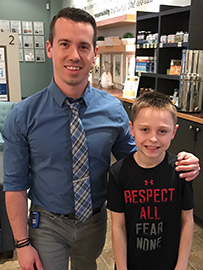 "Joe was dignosed when he was 8 (he's 10 now) with severe ADHD, not knowing any other alternatives we decided to do what a lot of parents do and listen to the doctor and put him on medicine. Deep down it crushed my husband and I to do this to him, but since he wasn't doing good in school we felt like we had no choice. In the being of October after putting Joe to bed one night he said to me… 'Mom, why do I have to have ADHD? I HATE having it, my mind won't shut off and is always going 10,000mph.' This BROKE my heart as a mother to hear him say this. I asked him if his medicine helped and he said yeah but I HATE taking it! He didn't like the way it made him feel. So the next day I made it my mission to do some research and try to find another route to help him. I came across Dr. Dave's workshop on ADHD. What he said made sooo much sense! So I showed my husband and he agreed that I should contact HFC. Joe was a HUGE nail biter and always had very high anxiety. Well since seeing Dr. Dave I'm happy to say he no longer is biting his nails and isn't nearly as stressed as he use to be. His mood has improved so much that he is always happy and smiling and that is such a wonderful thing to see since I was used to seeing the 'stressed out' Joe. I know we still have some work to do but I can finally say I'm starting to have my happy boy back! I don't even know were to begin! From the very first moment I called and talked to Natasha, to the first time meeting with Dr. Dave I could feel the postive engery. Dr. Dave sat down with my husband and I and really listened to what we both had to say. That right there I knew he was the person to help Joe! So many doctors don't take the time to really listen to you and rush you out. Dr. Dave is awesome with Joe and is always more than happy to answer my questions. I love walking in and seeing the big smiles on Natasha and Brittany's faces! You can just feel all the postive energy when you walk in! What I would like to tell others is never be afraid to try another route, especially if your current route doesn't feel right. I was afraid to at first, but I'm so glad I did! Chiropractic care has really helped my son deal with his ADHD and I couldn't be more grateful! Thank you HFC for helping Joe! I will forever be grateful for you guys!!" -A.B.
Does this sound like your child? Click here watch our NeuroStorm Virtual Workshop. We'd love to support your family!
So Grateful For Chiropractic Care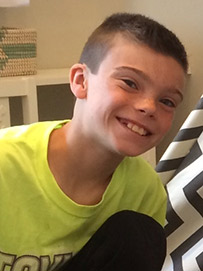 "With a surgery in the future to help him with sinus issues, as well as constant sickness, we were determined to try something more holistic as a last resort. Jack had never done chiropractic care before, but had been evaluated by a chiropractor when we he kept complaining of back pain. That chiropractor said he was in alignment and should be fine. It wasn't until we came to Hanson Family Chiropractic that the differences between chiropractic care and holistic care became very apparent. After some intensive work, and now just regular maintenance, we have a new child. Jack used to miss school all the time for illness. At Christmas, he turned to us and said how excited he was…he only missed one day this entire fall from a stomach bug. He rarely gets sick, is more calm and has been self-regulated, but most importantly, he feels better. We are so grateful for Dr. Dave and the entire staff at Hanson Family Chiropractic! The environment is so welcoming, and when our kids run in on their own, ready for their appointments, we know we have found the best provider for our family. If you've tried chiropractic care before and been disappointed, there may be a reason. We are so thankful we were willing to try it one more time and that Dr. Hanson was the recommendation." -Mom
Makes Me Feel Like I Am Not Alone – NeuroStorm Success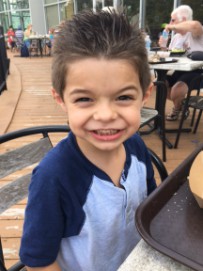 "I decided to seek chiropractic care for Andrew to find less invasive ways to treats Andrew's conditions. Andrew was diagnosed with ADHD and sensory integration disorder in February 2016. At the time, we decided on medication but found early on we needed to seek help with more treatment options. Right now we have Andrew under chiropractic care and occupational therapy and have been very happy with the progress Andrew has made. The small successes keep me fighting for Andrew's well-being. It's challenging to make peace with the fact that your son struggles, but what keeps me fighting is the simple but important changes. For instance, Andrew just recently had two consecutive days of a good report from school. He has also started to really enjoy basketball and can play for more than 15 minutes. Just two months ago, he wouldn't have had the attention span for it. Dr. Dave has been patient and listened to me, making me feel like I'm not alone. There are good days and bad days with Andrew, which makes me also experience highs and lows with him. I walk into the practice and instantly feel like the the entire team is there for us. The positivity is undeniable!" -S.N.
Does this sound like your child? Click here watch our NeuroStorm Virtual Workshop. We'd love to support your family!
Sensory Processing Disorder – NeuroStorm Success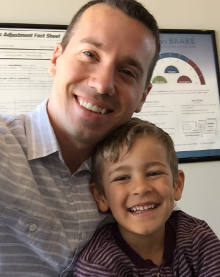 "I noticed Drew wasn't developing typically when he was 2 years old. The tantrums were epic, he wasn't trying to speak or communicate with pointing, his energy was boundless, he was very particular about what he ate (only rotini shaped pasta…no other shape will do!), and life was utterly challenging. He was never a 'go-with-the flow' kiddo, so we stuck to his schedule, kept our heads down and carried on. On the outside I tried to keep it together for family and friends, but inside I was a wreck. I didn't understand what was happening to my baby and all I wanted to do was help him. His highs were beautiful but his lows were the worst. So after many discussions, evaluations, and sleepless nights- the conclusion was that our precious boy had Sensory Processing Disorder and was on the Autism spectrum. Or what I like to think of now as: a starting point. So our little family dove in. I immediately reduced my hours at work to focus on his road to recovery. We knew it was going to be a long road, but we were ready to get started. With an IEP in hand, Drew started school, private speech, counseling services, and weekly OT. With the services we were receiving, we were given great advice on how to handle Drew's behaviors…but nothing was getting to the root of the behavior.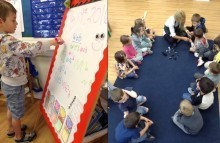 In October/November 2015, Drew was having a really hard time at school/daycare. Such a hard time that his Special Education teacher took a trip to his daycare to observe him with the school psychologist. There we found out that he wasn't participating in school activities with the other children. That he was getting physical with some of the other students and that during circle time he was sitting by himself eating apples instead of interacting with the class. Mind you, he was perfectly happy eating the apples…but that wasn't the point! Frustrated I remember yelling…"How do we get him to the table?!" I was losing hope. During this time we made an OT switch and met Miss Brooke at My Recess Inc. She recommended we visit Dr. Dave and his team at Hanson Family Chiropractic. Before our first appointment I watched Dr. Dave's YouTube video 'The Perfect Storm' and found myself in tears. This was the first scientific explanation I received of what was happening to my kiddo and it made logical sense. We were all in. Drew had his first adjustment the day before Christmas Eve, probably the best Christmas present we got! Not long after Drew started getting adjustments we saw a change at home, and more importantly to us, at school. He was able to focus and feel comfortable in his skin. He started interacting with other children and wanting to play with them. He could finally SIT AT THE TABLE with his peers! He was participating in circle time, making strides at speech, rocking it at OT…to be honest, WE were surprised by all of his progress! I am forever thankful to Dr. Dave and his staff for welcoming us to their Chiropractic family and restoring our hope. Drew's future continues to brighten day by day, and I feel so incredibly blessed to have Dr. Dave on our 'Dream Team'! He is kind, patient, and compassionate and only wants the best life for your family. Thank you Hanson Family Chiropractic for all that you do! PS- I coincidentally received the following photos as I was writing this today! This would have never happened 6 months ago! Go Drew Go!" -N.B.
Does this sound like your child? Click here watch our NeuroStorm Virtual Workshop. We'd love to support your family!
Seeking help with Speech Delays and Sensory Processing Disorder – NeuroStorm Success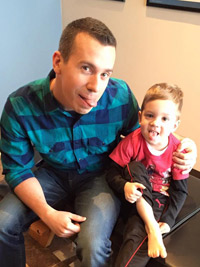 "We sought out Chiro care for our 4 yo son Cole after we learned it could be helpful with speech delays and sensory processing disorder. Cole was born prematurely and so had always seemed to struggle with low core strength and fine motor deficiencies, in addition to, a significant speech delay and also sensitivities to sensory information. We enrolled him in the Early Childhood Program at AGS once he turned 3 and there he receives speech, OT and PT which has helped immensely, but he still appeared to be struggling quite a bit so we were looking for something more. We have noticed a dramatic difference in Cole since beginning Chiro care just 2 months ago. He's able to process sensory information without becoming overwhelmed. Previously he'd had a difficult time in highly stimulating environments, he'd become clingy and would have meltdowns. Now he's much less emotional, even when we know he's tired. He'd formerly used a pacifier to self regulate and last week he opted to throw it out all by himself! His core strength has improved as well. He now self corrects his 'W' sit and sat criss crossed for the first time ever! His independence with daily living skills has taken off as well, where before he had struggled even to just remove his shoes. His speech intelligibility and the amount of words he is saying have also improved significantly. It's like suddenly everything in his body has 'clicked' and each system is communicating effectively throughout. He's talking up a storm. For the first time EVER yesterday, I asked him to please stop talking for a minute : ) I never thought the day would come when I'd have to say that to him as just a year ago he was only talking at a 15 month old level. Above all else, he's sleeping great. Cole had only slept through the night maybe 20 times since birth (remember he's 4!) and for the past 3 weeks he's slept a solid 11-12 hours without so much as a peep. Cole loves going to see Dr. Dave and his staff to get "squished" as we call it. He feels completely comfortable with the routine and actually enjoys his appointments. Dr. Dave and his staff do an amazing job connecting with each of their patients and truly care about your child's well being. It's wonderful to see a healthcare facility show such passion for their work, as they know the dramatic difference it can make in the life of a child! We are truly grateful for all they have done for Cole and our family!" -H.K.
Does this sound like your child? Click here watch our NeuroStorm Virtual Workshop. We'd love to support your family!

Pediatric Success Stories for Hanson Family Chiropractic | (630) 230-6416