Meet the Team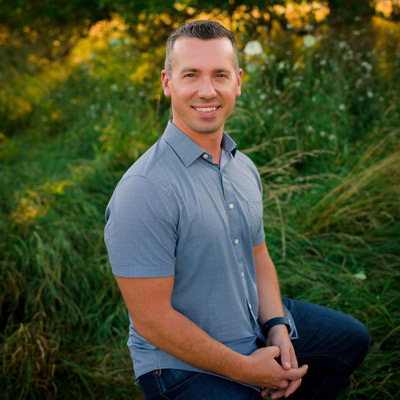 Family Chiropractor, Dr. David Hanson
Chiropractic wasn't always Dr. Hanson's chosen career. After working in the business world for a while, he realized he wanted to help people and impact their lives in a more profound way. He also knew he loved working with his own two hands. After experiencing his own personal transformation through chiropractic, and being encouraged by his own chiropractor, he decided to pursue the same path. He could use a hands-on approach in another way-to build people's health.
Dr. Hanson attended National University of Health Sciences, receiving a Doctor of Chiropractic. His education didn't stop there, however. He continues to build his skills and knowledge by taking regular courses and pursuing certifications, such as in the Webster Technique for pregnant women and his Pediatric Certification for children.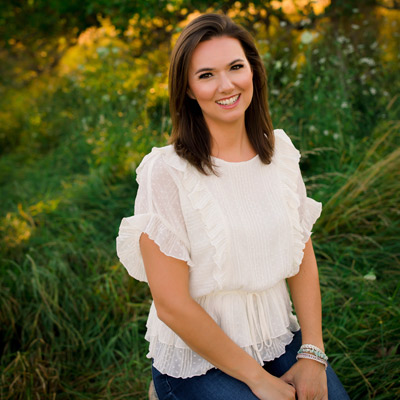 Business Manager and Creative Director, Kristen Hanson
Kristen is pleased to manage different aspects of the business from home for Hanson Family Chiropractic. As a former teacher, she has always been passionate about working with and advocating for children. Working alongside her husband to help the people of Batavia live a better quality of life was a natural fit and easy decision for her.
"At Hanson Family Chiropractic, I have a unique opportunity to directly impact the physical well-being of children and their families. Health is the greatest wealth! Imagine if we had a country of healthy kids growing up into healthy, vibrant, productive, happy adults…our world would see incredible positive change!"
Kristen has worked at Hanson Family Chiropractic since the opening day. She loves interacting with the HFC tribe! They swap recipes, life stories, and ideas for fun activities to do with the kids. "It truly is a family here at HFC, and we feel blessed to have such wonderful people come into our lives on a daily basis. We want nothing more than to help our patients experience life at full throttle – a vibrant, happy, healthy life!"
---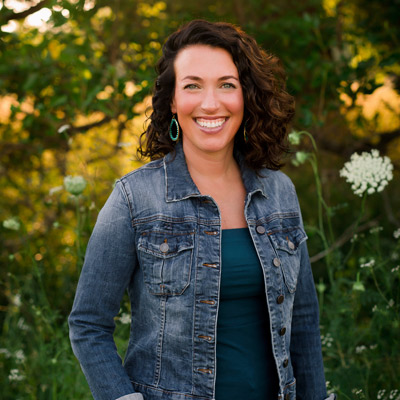 Patient Care Coordinator, Natasha Rominski
Natasha joined Hanson Family Chiropractic in May of 2015. Having previously managed an Integrative medical clinic outside of Madison, WI, she is thrilled to be close to home where she can continue her love for natural and alternative medical modalities while being able to have more time with her family.
Her husband, Brian, and son, Jonah, have accompanied her on the journey toward learning more about health and wellness. Together, they enjoy healthy cooking, bike riding, hiking, and camping. Natasha is also an avid gardener and loves spending time outside with their rescue dogs Millie, Carl and Andy.
"There is no greater gift to our children than teaching them that their health is within their control. What we eat, how we treat our bodies, the words we choose about ourselves, and the people we surround ourselves with, directly contribute to our well being, and affect our lives in so many ways. I am so blessed to be a part of the Hanson Family Chiropractic team and look forward to helping others feel their best!" We're thrilled to have her on our team as our office manager.
---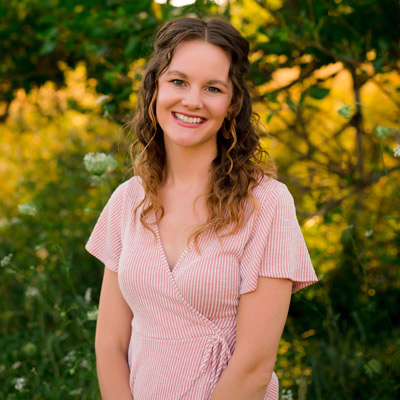 Patient Care Advocate, Megan Parks
Megan is a local from Aurora and this city and suburban area have grown more and more on her as the years go on. Her educational background is in social work, but her previous work experience has been mostly with children as a nanny. "I absolutely adore kids!" Megan also spent a season working on a farm learning all about the art of organic growing. "I love how at Hanson Family Chiropractic I don't have to sacrifice these passions since so many children enter our doors and I get to continue to learn all about living a healthy lifestyle."
She also have a deep love for traveling, experiencing new foods, culture, and languages. "I've been to over 20 countries and my husband and I have plans and dreams of places we hope to go one day."
Hanson Family Chiropractic has cultivated a rich learning environment and has given me a front seat to see the many incredible transformations people experience. It's an honor and joy to serve and love our community and support our patients' journeys to healing and wellness."
---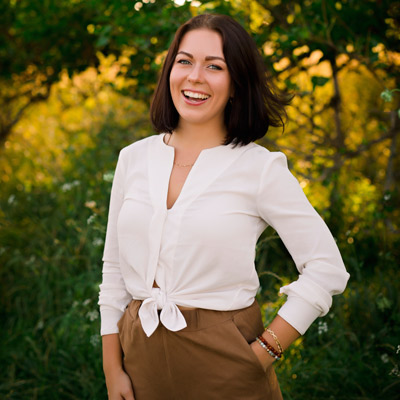 Patient Care Advocate, Bethany Capp
I am new to HFC and delighted to help and encourage others in the middle of their own health journeys. I make sure to move my body regularly by practicing yoga. Spending quality time with the people I care about makes me the happiest.
I'm also a huge believer in surrounding myself with people that will encourage, motivate and inspire me to move in the right direction when it comes to my health. I know the Hanson Family Chiropractic team and tribe can do just that!

Hanson Family Chiropractic Team | (630) 230-6416