Family Wellness Care at Hanson Family Chiropractic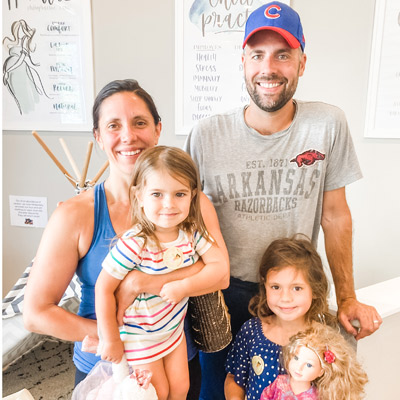 At Hanson Family Chiropractic, we find that once one member of the family begins care, the rest of the family wants in! It's not unusual to see Mom, Dad, and the kids all on the same day. We love it! Your family's well-being is paramount and we get that. Helping families navigate their health in a whole new way is our passion.
Adults
We see adults in every phase of life. The pressures and stressors we face on a daily basis are often expressed physically – whether it's pain in the neck or back, an injury that just won't heal, or lacking the energy to keep up with your children. Many adults seek our help with sleep, mood, anxiety and stress levels, aches and pains, digestive issues, headaches and migraines.
Teenagers
Teens are enduring more stress today than ever before. Thankfully, teens are resilient. While receiving chiropractic care, teens report feeling calm, relaxed, focused and pain-free. Teenagers frequently seek our help with headaches, text neck, poor posture, anxiety, depression, sleep issues, sports performance, academic performance, and handling stress.
Big Kids
The brain sends messages to the rest of our body via the spine – like the fast lane on a super highway. Chiropractic care connects the brain and bodies of our kiddos to promote rest, relaxation, digestion, immune function, development, healing and growth! Parents seek our help with ADHD, anxiety, asthma, sensory processing, growing pains, bedwetting, sleep issues, and self-regulation of emotions/behaviors.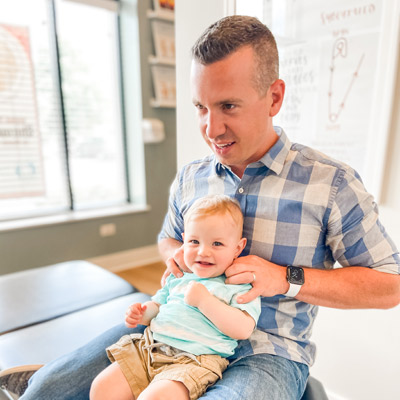 Toddlers
Children are growing and developing more than ever between birth and seven years old. Supporting their nervous systems with chiropractic care helps with many other bodily systems. For this age group, parents seek our help with congestion, coughs, colds, ear infections, sleep issues, eczema, speech development and coordination.
Babies
Often times our littlest patients sleep right through their adjustments. Our techniques for babies are incredibly gentle with less pressure than testing the ripeness of a tomato. Parents and local pediatricians seek our help with nursing issues, reflux, excessive spitting up, stiffness, gas, constipation, colic, excessive crying, torticollis, and head shape. It's important to note that Dr. Dave has had hundreds of hours in additional training specifically in pediatric and prenatal care.
We are passionate about helping moms achieve healthy, comfortable pregnancies and empowered births. Good news! Dr. Hanson is certified in the Webster Technique. He is equipped to provide you with the exceptional prenatal care you deserve to put you on the path toward the pregnancy and birth you desire. We have special belly pillows to lay on and specific techniques to get your body ready for birth and keep you as comfortable as possible up until the big day!
Your spine is a structure, but it does far more than you may have realized. When stress is placed on your body, it affects the structure of your spine. You may notice you're in pain or an internal system might not be working as it should. To know how stress is affecting you, we perform scans with the INSiGHT™ Subluxation Station. These pictures show us how the structure of your body is affecting your ability to function.
To determine where your spine needs to be adjusted, Dr. Hanson uses Advanced Muscle Palpation. It is simple, logical and appropriate for anyone, from newborn babies to seniors. With this technique, we can determine where a misalignment in the spine is by looking at the muscles that support the spine. It's like your body is telling us exactly what you need!
After Dr. Hanson delivers the adjustment, he'll check his work by looking at the muscles again, making sure the proper correction has occurred. In adjusting you, Dr. Hanson's main technique is Diversified. That means he's taken the best from various techniques and will apply them in a manner that suits your needs and preferences.
Learn More Today
Find out what we can do for your family. Call Hanson Family Chiropractic to discuss the benefits of chiropractic!
CONTACT US »

Family Wellness Care Batavia, Geneva and St. Charles IL | (630) 230-6416