Adult Success Stories
What Our Patients Say
We are PROUD of our patients and the progress they make while under our care. There's nothing we enjoy more than celebrating our patients' successes along with them. And when there's something good happening in our lives, we feel inclined to share it with others, right? Using personal stories to share the power of chiropractic with others is one of the most valuable tools our practice can use to encourage others to give chiropractic a try – a decision that can be life-changing! We love sharing pictures and stories of our patients in the interest of showing others that real people are getting great results here at Hanson Family Chiropractic. Has Hanson Family Chiropractic made a difference in your life? We'd love to hear about it! Please share your story with us.

The Office is Always Light and Cheery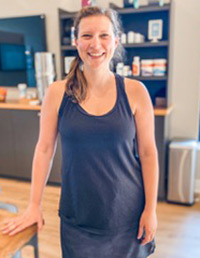 The left side of my neck and lower back were in a lot of pain. I also had an ear infection because of bad drainage on my left side. The pain was really affecting my quality of life. I wanted to be able to move more and have a better quality of life and able to keep up with my three small children. I have celebrated overall better health lately. Less migraines, less neck and back pain, more mobility and encouragement to keep on adding more healthy habits to my lifestyle. It's been a slow process for me, but I am increasingly seeing good results with the Chiro adjustments allowing me to move more like I should be able to and heal. The whole team at HFC is great! I always left feeling more encouraged and able to reach my health goals. Dr. Dave and his team care about his patients as individuals and know them by name. The office is always light and cheery and it's hard not to walk away feeling better after an appointment! Thanks for all the work you all do to make the experience a great one!
-A.V.
Everyone Is So Incredibly Kind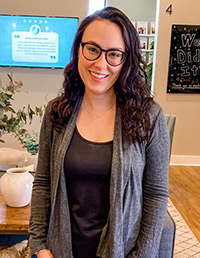 I started seeing Dr. Hanson about a month ago with a pretty dedicated schedule of appointments a few times a week. I have always experienced upper & mid-back pain pretty much my whole life. I never really did anything to try to help and was just accepting that I was always hurting. Then I got pregnant with my first child. Pregnancy, childbirth, and breastfeeding made that pain much worse. I was referred to Dr. Hanson by a friend and I am so glad I listened! I am able to hold my baby for longer periods of time without pain and nursing her is a lot more comfortable! Everyone at Hanson Family Chiropractic is so incredibly kind! You are always greeted with a smiling face. Dr. Hanson truly cares about helping people and his entire team is lovely.
-G.M.
I Am Not in Constant Pain and Discomfort Anymore!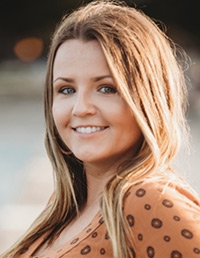 I started chiropractic care because I had intense back pain. I've had back pain for a few years now on/off and it has been getting progressively worse. When I would sit or stand for a period of time, my back would start to hurt and cause me major discomfort. I got a back roller and used that whenever the pain got worse, but it was only treating my symptoms for a short period of time. I knew it was time to treat the root cause of my problems instead of waiting for them to just magically disappear. I'm so glad I made the decision to see Dr. Hanson, I can already feel the changes in my body after just 12 sessions. I am not in constant pain and discomfort anymore! I have noticed that I am sleeping better, I'm more flexible, have better posture, and I'm able to do more exercises at the gym without my back hurting. I cannot wait to see how I feel after all my sessions. Dr. Hanson and his team are absolutely amazing! Everyone is so friendly and warm. Dr. Hanson always strikes up a conversation and seems like he genuinely cares about his patients and their well-being. His team is always smiling and has always made us feel so welcome. We drive to his office all the way from Chicago, it's a pretty lengthy drive, but it's definitely worth it! The scans they do are a great way to see your progress and Dr. Hanson is great at explaining everything thoroughly.
-A.W.
They Make You Feel Like You Belong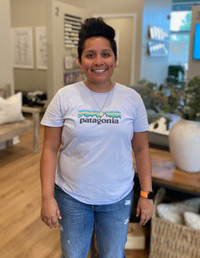 I initially began chiropractic care in 2012 due to some lower back pain that wasn't improving after multiple visits with a doctor, an orthopedic, and a physical therapist. I was only in my 20's at the time and I was experiencing debilitating pain that was affecting my daily life. Those issues resolved within a few months of chiropractic care, and eventually I was back to participating in running and cycling races. After all this time, I have seen how much chiropractic treatment improves my quality of life- it helps me sleep better, my mind is clearer, helps with my seasonal allergies, and it helps me recover faster from running and cycling.
I recently moved to Geneva, so I had a gap in chiropractic care as I was trying to find someone that was the right fit in the area- given the stress of moving and life, I developed a lot of tightness and tension in my upper back/neck area that led to numbness and tingling into both arms. I am really grateful that I found Hanson Family Chiropractic, because their type of treatment is very similar to my former chiropractor that I had been seeing for nearly 10 years. The pain and discomfort I was feeling improved after a couple of weeks of adjustments, and I am sleeping more soundly again. I was having trouble remaining active as well, especially with a sedentary job, and I am thankfully back in the groove of my workouts.
The staff and Dr. Hanson make you feel like you belong from day 1- it was difficult for me to be open to a new chiro since I was very loyal to my former Doctor, but getting to know everyone at Hanson has been like a breath of fresh air being new to the area. I look forward to seeing their friendly faces at every visit. Dr. Hanson's knowledge and expertise is very comforting as I continue to see improvements.
-I.V.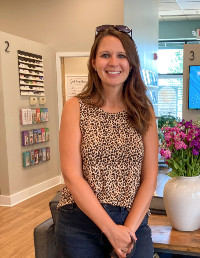 I Feel More Relaxed Just Walking In The Door
I have had a bad lower back since carrying my kids around 12 years ago. My back would go out at least once a year and I would be laid up for days. I went to different doctors, but there was never any relief. My back feels about 90% better since getting adjustments! I feel like I am walking straighter and don't need to sit on the heating pad every single night. Everything is so soothing and relaxing here. The decor and staff are mellow & calm. I feel more relaxed just walking in the door.
-M.K.
I Now Have More Energy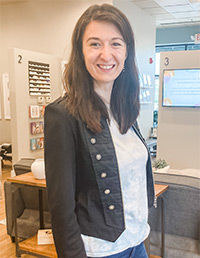 Before starting chiropractic my back hurt, my knees were popping whenever I'd go on a walk, I experienced discomfort whenever sitting (my back had a curve that prevented me from, say, leaning against a tree), menstrual cramps, little energy, and overall lack of ambition to do anything. Now, I wake up before the alarm around 6 or 7 AM! In the past, I'd groan and moan and stay in bed until 10am. No menstrual cramps! I can sit cross-legged AND lean with my back against a tree. I have more energy when I play with kids. My posture has improved! I get all these new, crazy, creative ideas like bringing a piano to the roof of a building to shoot a music video, and I'm EXCITED about it. Before chiropractic care I had forgotten what it meant to be experience JOY and EXCITEMENT and be a child! Ms Raluca is on fire!!!! The front desk ladies are super friendly; Bethany, Megan and Natasha always make me feel like I'm among friends. Additionally, Dr. Dave really knows his stuff; I appreciate how thoroughly he's gone through the care plan and the scans, bonus, he's funny.
-R.H.

Adult Success Stories for Hanson Family Chiropractic | (630) 230-6416