Adult Success Stories
What Our Patients Say
We are PROUD of our patients and the progress they make while under our care. There's nothing we enjoy more than celebrating our patients' successes along with them. And when there's something good happening in our lives, we feel inclined to share it with others, right? Using personal stories to share the power of chiropractic with others is one of the most valuable tools our practice can use to encourage others to give chiropractic a try – a decision that can be life-changing! We love sharing pictures and stories of our patients in the interest of showing others that real people are getting great results here at Hanson Family Chiropractic. Has Hanson Family Chiropractic made a difference in your life? We'd love to hear about it! Please share your story with us.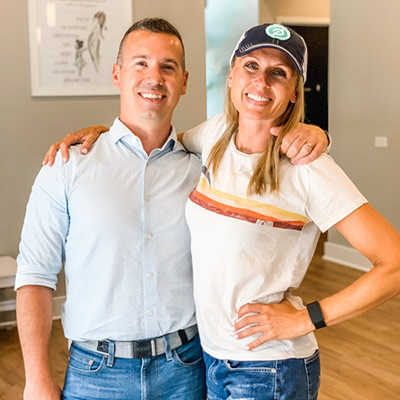 Get Adjusted By The Best Chiropractor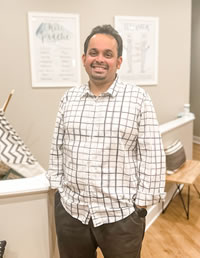 I have always had issues with my lower back pain for quite a few years now. Long distance travel rendered the pain to be so bad that I would need to take a few hours off to just lie down and rest. I tried massages which helped a bit, but did not really cure it. I turned to Chiro care and it has worked wonders for the pain and keeps me away from pain killers. The back pain is so much more in control after I started Chiro care with Dr. Hanson. Long drives are not that painful anymore and I do see my posture has improved. Even mundane tasks like pulling out of the driveway were painful before, which is not an issue anymore. Dr. Hanson and his staff are solid examples of how a healthcare staff should be. The things they do to make you feel welcome to their practice are really wonderful. Additionally, you get adjusted by the best chiropractor out there, so what else do you need! Keep up the good work!
-A.A.
The Team is Super Helpful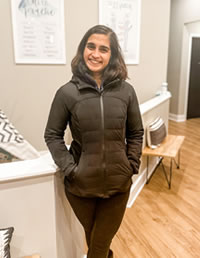 Since the past few years after I started working in IT I have had severe neck pain and headaches. I mostly work and sit in front of the computer most of the time. I tried massages, some home medications but the pain kept coming back. I also took some x-rays and other medications prescribed by a physician, but it didn't really help. The severity of my neck pain and headaches has reduced a lot. Also, before starting my adjustment session the pain would occur every time if I had a stressful day or after any form of hard physical activity like running or swimming. I am now able to put more hours into running which has been really difficult over the past 3-4 years. Dr. Hanson has really helped me a lot with these adjustments to get through my day to day activities and also my running. The team is super helpful and always welcoming when we go for our adjustments. Everyone is very friendly and I really appreciate everything they do to help us.
-S.K.
Nothing Short of Amazing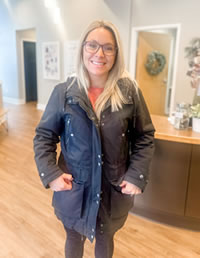 I was having lower back pain around 2 months before I called for a consultation. I thought it was sore from working out, but it just got worse with time. Aside from it affecting my workouts, it also made simple things very difficult and painful (getting in & out of the car, picking up my kids, moving/picking up anything of significant weight). Without the back pain I have been able to get back to my normal workout routine. I can carry my kids to bed, stand on my feet for hours for work and ride in the car for long periods of time without pain or extra back support. I think I may even be sleeping better! The whole Hanson team has been nothing short of amazing. They are all so genuine, kind, friendly, and truly care about your health and quality of life. I am so thankful I was referred to Dr. Dave. He has helped me get back to the lifestyle I need and love!
-R.T.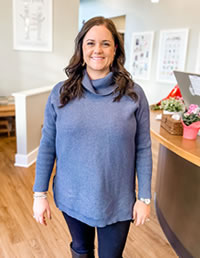 Dr Hanson and the Whole Team are Incredible
When I first came to Dr. Dave, my body was in pain. I had headaches and was not able to effectively manage stress. Being a mom of 3 with a stressful job, I knew I needed to try something new to improve my quality of life. In only a few months of chiropractic care, I am able to effectively manage stress, sleep well, and finally lose weight! These are major wins to celebrate! Dr. Dave and the whole team are incredible. They are so warm and friendly and it's such a fun environment to be a part of. I can't say enough good things about the whole team.
-K.H.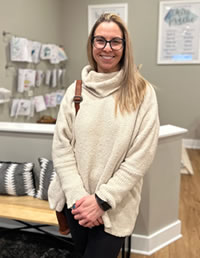 I Have Had Better Mobility, Sleep, and Less Pain
I have dealt with chronic lower back pain and general mobility/arthritic issues for about 10 years now. I have tried everything to remedy- acupuncture, ablation, & pain medications. It restricted my active lifestyle and I've been searching for a more long-lasting solution. Since starting chiropractic I have had better mobility, sleep, and less pain! The team is incredibly kind, helpful, and engaging! The family environment Dr. Dave has created is comforting and easygoing. I look forward to continued improvement and support.
-M.M.
We Are So Thankful For Dr. Hanson and His Chiropractic Care!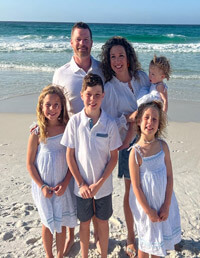 This investment in our health has been one of the best things we have done for our family of 6. We all get adjusted regularly and I am confident that this practice has enabled our immune systems to thrive. Last winter, none of our elementary school aged kids ever had anything more than a cold – even when the adults had a certain virus! They remained healthy, fever-free, and ready for action all winter. We are committed to this healthpromoting practice for our family and feel like we can rest easier knowing we are doing the best thing we can to keep our kids healthy this fall and winter!
You know it's a good sign when I (the mom) have to count and give the reminders and use the stern mom voice to get my kids to leave your office! The kids all debate the order of who gets adjusted first and our visits generally last at least 30 minutes -not because Dr. Hanson takes 30 minutes but because my kids have to play, color, get water, get a snack, visit with all of the front desk team, and then finally get adjusted. We feel welcome here, comfortable here and I love that. We do enough hard things in life – visiting the chiro feels fun and easy and we are so grateful for that!
- M.P.
Hanson Family Chiropractic Is Amazing!
I have been seeing a chiropractor for many years for back and neck pain. When my chiropractor said he was retiring I was nervous about finding someone else. I am so glad that I found Dr. Dave! Since starting at Hanson Family Chiropractic I have experienced so much less back and neck pain. I've also been falling asleep faster and sleeping better which I never knew could be helped by chiropractic! Since I've been sleeping better I've had more energy and do not feel sluggish in the mornings. The entire team at Hanson Family Chiropractic is amazing! Everyone is extremely friendly and truly listens. I've come in with questions regarding appointments that are answered without hesitation or annoyance. When I ask Dr. Dave questions, even when I'm not sure it has anything to do with chiropractic care, he has answers with an obvious amount of knowledge. I've learned so much more about how everything goes through the spine and nerves.
- K.J.
Such A Positive Impact On My Life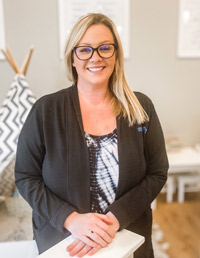 I have suffered from back, neck and pelvic pain for the past 15 years. Over time I have also developed daily tension headaches, as well as heavy brain fog. After years of attempting to "work my way through it" with exercise, regular stretching, taking meds as needed, trying different vitamins and supplements, etc… nothing really seemed to help me. After going through a very stressful past year, I started to have trouble sleeping nightly and making it comfortably through the day. I had trouble keeping up at work and home without feeling exhausted. I purchased a new bed, went through countless new pillows, changed my habits, drank more water, changed my diet, tried to lower my stress level, lots of Epsom Salt baths, less screen time, and did everything I knew how. One can only take pain and sleepless nights for so long… so I started researching other methods to help myself and decided upon trying chiropractic care.
Since starting my journey with Hanson Family Chiropractic, I am happy to report I have full mobility of my neck and am now able to comfortably sleep through the night. My lower back pain has significantly improved, and my brain fog has lifted. My quality of life has taken an overall huge leap in the right direction and I look forward to my continued weekly visits with Dr. Hanson to stay on the right track!
During my initial phone call, I spoke with Natasha, who was VERY insightful and patient with all of my questions. At my first appointment, I was met with smiling faces and a quick scanning process. Upon meeting with Dr. Hanson to review my scan results, I was very surprised at how detail-oriented and transparent their scan findings were with all of my problem areas. You could see it clear as day! I decided to move forward with the recommended treatment plan from Dr. Hanson because he was very thorough with his explanation, and I believed in his scientific approach to my healing. They also are very flexible with my full-time working schedule, as well as all of the kids' activities… which makes this chiropractic practice so easy to fit into our busy lives. During our weekly visits Dr. Hanson and his staff are always prompt, friendly, and I leave with a smile on my face. If you are on the fence about chiropractic care and are experiencing some of the things I mentioned, I highly recommend doing yourself the favor and trying this approach. No pharmaceuticals here, no pain, no stress, no tension, no fear. We have enough of that as a part of our daily life! Be ready to sleep better, think clearer, and prepare to move more freely! I am so happy I decided to try something new for myself- it has made such a positive impact on my life. Thank you HFC!
- M.K.
Couldn't Be Happier To Have Found These Amazing People!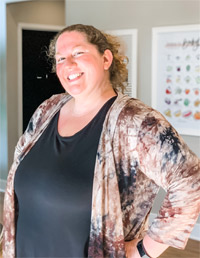 I've had a desk job for a while, so I know my posture is less than stellar. I had gone to another chiropractor where there was a discount to come to a first visit. I'd been having issues with my neck and back so I wanted to see how if they could help. That visit did NOT go well, and I ended up in excruciating pain after the adjustment. I was in so much pain I was having a problem functioning at work. I was then referred to Dr. Hanson's office to see if I could get some relief, and I was so glad I came in! Not only did he get rid of all the pain previously administered, but he helped me feel better than I have in a long time. Through continued treatment, I've noticed a significant change in my posture both sitting and standing, and my pain has definitely diminished to what it had been just a few short months ago. I've been to chiropractors in the past and let me tell ya Dr. Hanson is one of the best! I am finding myself not slouching so much at my desk and trying to adjust my posture. I have also been sleeping better due to not being in pain all the time, and I know this has definitely improved my quality of life!
I can turn my neck without pain, I don't feel that I'm holding all my stress in my shoulders, and it's nice to actually wake up not in pain every day! Dr. Hanson and his staff are amazing! They've made me feel special ever since day one walking in the office. Natasha, Megan and Bethany are there to help answer any and all questions, and always greet you with a smile. I feel welcomed every single time I come in. Dr. Hanson is a joy to be around, listens to your concerns, and comes up with a treatment plan to help you increase your quality of health. He is very personable and easy to talk to, he makes you super comfortable, and is quick to answer any and all questions you may have. I had my 12th visit scan, and I love how he sends an email showing and explaining results from scans taken from your first visit to show your progress! I am beyond lucky and couldn't be happier to have found these amazing people!
- D.D.
The Office is Always Light and Cheery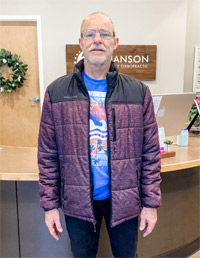 I started chiropractic care because standard medicine wasn't working. I had chronic pain in my left leg and foot which made it difficult to live my physically active lifestyle. Walking was very painful after 1 or 2 o'clock. A specialist diagnosed the cause to be a calcified tendon. The first cortisone shot I received worked for almost a year but the next shot did nothing. Now I was getting pain in my right hamstring and my lower back was getting all tight. I didn't like taking the numerous over the counter pain relievers it took to control the pain and I wasn't interested in prescription pain medication. After 3 or 4 sessions of chiropractic care the pain was improving. It has improved to the point where I now only get minor pains in these areas but usually only when I start over doing it. I also have begun to accept the fact that I no longer can do all the things I used to. I am relieved and happy that I can be active for most of the day without suffering for most of the evening and night. Everyone on staff is professional, polite and very happy to be working there. Dr. Hanson is strictly top notch. He has magic hands in my book!
- G.L.
Very Positive and Uplifting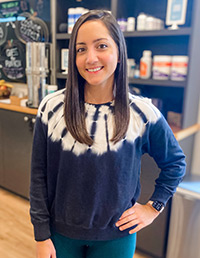 I started chiropractic care because after having 2 children within 2 years, my body felt very off and it was difficult for me to take care of my children while experiencing pain. The pain began when I was pregnant with my second child and continued to get worse as he became heavier and having to hold him for long periods of time. I have been experiencing discomfort since Fall 2020 and since being under the care of Dr. Hanson starting in September 2021, I have felt a significant difference from when I originally began my chiropractic journey. At its worst when I was pregnant, it felt like sharp shooting pains down my lower back and after birth, my spine would feel very crunched and my left side felt sore due to overcompensation. I have tried chiropractor care prior to Dr. Hanson, but I have seen more improvement in my overall health and functioning this past month than I have in a year when I went somewhere else. I also work out 5-6 days a week and find keeping active helps with mobility and function.
My lower back, chest, and back no longer feel as restricted and have a greater range of motion. In the past, my lower back would get in the way of playing with my children and even bother me while I would do simple household chores, but now I have minimal to zero discomfort. During my workouts, I feel like I can perform certain weightlifting moves much more easy now, due to my muscles being looser and an increased range of motion. I also feel more energetic and clear-minded.
From the moment I stepped into this office, I felt so welcomed. The energy of the team is very positive and uplifting, which I find is very refreshing and always makes me look forward to my sessions. Everyone is so wonderful and you can tell they genuinely care about each of their patients. Dr. Hanson is not only extremely knowledgeable but is also very personable and always makes sure you are comfortable. Not only is the chiropractic care amazing, but the office environment and staff are too. I have and will continue to recommend this office to anyone who is in need of a chiropractor.
-A.T.
The Office is Always Light and Cheery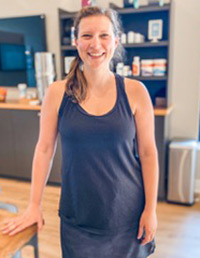 The left side of my neck and lower back were in a lot of pain. I also had an ear infection because of bad drainage on my left side. The pain was really affecting my quality of life. I wanted to be able to move more and have a better quality of life and able to keep up with my three small children. I have celebrated overall better health lately. Less migraines, less neck and back pain, more mobility and encouragement to keep on adding more healthy habits to my lifestyle. It's been a slow process for me, but I am increasingly seeing good results with the Chiro adjustments allowing me to move more like I should be able to and heal. The whole team at HFC is great! I always left feeling more encouraged and able to reach my health goals. Dr. Dave and his team care about his patients as individuals and know them by name. The office is always light and cheery and it's hard not to walk away feeling better after an appointment! Thanks for all the work you all do to make the experience a great one!
-A.V.
Everyone Is So Incredibly Kind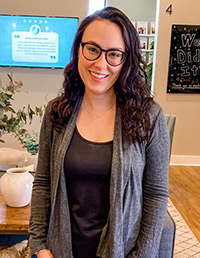 I started seeing Dr. Hanson about a month ago with a pretty dedicated schedule of appointments a few times a week. I have always experienced upper & mid-back pain pretty much my whole life. I never really did anything to try to help and was just accepting that I was always hurting. Then I got pregnant with my first child. Pregnancy, childbirth, and breastfeeding made that pain much worse. I was referred to Dr. Hanson by a friend and I am so glad I listened! I am able to hold my baby for longer periods of time without pain and nursing her is a lot more comfortable! Everyone at Hanson Family Chiropractic is so incredibly kind! You are always greeted with a smiling face. Dr. Hanson truly cares about helping people and his entire team is lovely.
-G.M.
I Am Not in Constant Pain and Discomfort Anymore!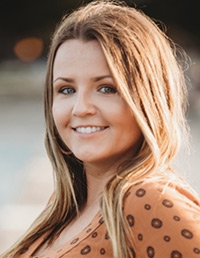 I started chiropractic care because I had intense back pain. I've had back pain for a few years now on/off and it has been getting progressively worse. When I would sit or stand for a period of time, my back would start to hurt and cause me major discomfort. I got a back roller and used that whenever the pain got worse, but it was only treating my symptoms for a short period of time. I knew it was time to treat the root cause of my problems instead of waiting for them to just magically disappear. I'm so glad I made the decision to see Dr. Hanson, I can already feel the changes in my body after just 12 sessions. I am not in constant pain and discomfort anymore! I have noticed that I am sleeping better, I'm more flexible, have better posture, and I'm able to do more exercises at the gym without my back hurting. I cannot wait to see how I feel after all my sessions. Dr. Hanson and his team are absolutely amazing! Everyone is so friendly and warm. Dr. Hanson always strikes up a conversation and seems like he genuinely cares about his patients and their well-being. His team is always smiling and has always made us feel so welcome. We drive to his office all the way from Chicago, it's a pretty lengthy drive, but it's definitely worth it! The scans they do are a great way to see your progress and Dr. Hanson is great at explaining everything thoroughly.
-A.W.
They Make You Feel Like You Belong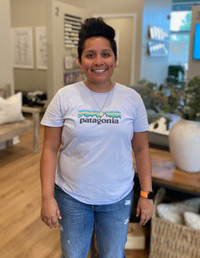 I initially began chiropractic care in 2012 due to some lower back pain that wasn't improving after multiple visits with a doctor, an orthopedic, and a physical therapist. I was only in my 20's at the time and I was experiencing debilitating pain that was affecting my daily life. Those issues resolved within a few months of chiropractic care, and eventually I was back to participating in running and cycling races. After all this time, I have seen how much chiropractic treatment improves my quality of life- it helps me sleep better, my mind is clearer, helps with my seasonal allergies, and it helps me recover faster from running and cycling.
I recently moved to Geneva, so I had a gap in chiropractic care as I was trying to find someone that was the right fit in the area- given the stress of moving and life, I developed a lot of tightness and tension in my upper back/neck area that led to numbness and tingling into both arms. I am really grateful that I found Hanson Family Chiropractic, because their type of treatment is very similar to my former chiropractor that I had been seeing for nearly 10 years. The pain and discomfort I was feeling improved after a couple of weeks of adjustments, and I am sleeping more soundly again. I was having trouble remaining active as well, especially with a sedentary job, and I am thankfully back in the groove of my workouts.
The staff and Dr. Hanson make you feel like you belong from day 1- it was difficult for me to be open to a new chiro since I was very loyal to my former Doctor, but getting to know everyone at Hanson has been like a breath of fresh air being new to the area. I look forward to seeing their friendly faces at every visit. Dr. Hanson's knowledge and expertise is very comforting as I continue to see improvements.
-I.V.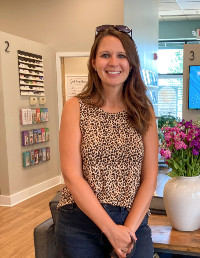 I Feel More Relaxed Just Walking In The Door
I have had a bad lower back since carrying my kids around 12 years ago. My back would go out at least once a year and I would be laid up for days. I went to different doctors, but there was never any relief. My back feels about 90% better since getting adjustments! I feel like I am walking straighter and don't need to sit on the heating pad every single night. Everything is so soothing and relaxing here. The decor and staff are mellow & calm. I feel more relaxed just walking in the door.
-M.K.
I Now Have More Energy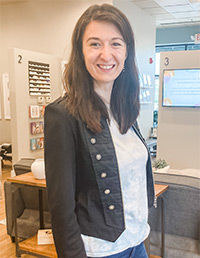 Before starting chiropractic my back hurt, my knees were popping whenever I'd go on a walk, I experienced discomfort whenever sitting (my back had a curve that prevented me from, say, leaning against a tree), menstrual cramps, little energy, and overall lack of ambition to do anything. Now, I wake up before the alarm around 6 or 7 AM! In the past, I'd groan and moan and stay in bed until 10am. No menstrual cramps! I can sit cross-legged AND lean with my back against a tree. I have more energy when I play with kids. My posture has improved! I get all these new, crazy, creative ideas like bringing a piano to the roof of a building to shoot a music video, and I'm EXCITED about it. Before chiropractic care I had forgotten what it meant to be experience JOY and EXCITEMENT and be a child! Ms Raluca is on fire!!!! The front desk ladies are super friendly; Bethany, Megan and Natasha always make me feel like I'm among friends. Additionally, Dr. Dave really knows his stuff; I appreciate how thoroughly he's gone through the care plan and the scans, bonus, he's funny.
-R.H.

Adult Success Stories for Hanson Family Chiropractic | (630) 230-6416