Dads and Dudes Success Stories
What Our Patients Say

Get Adjusted By The Best Chiropractor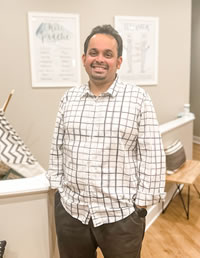 I have always had issues with my lower back pain for quite a few years now. Long distance travel rendered the pain to be so bad that I would need to take a few hours off to just lie down and rest. I tried massages which helped a bit, but did not really cure it. I turned to Chiro care and it has worked wonders for the pain and keeps me away from pain killers. The back pain is so much more in control after I started Chiro care with Dr. Hanson. Long drives are not that painful anymore and I do see my posture has improved. Even mundane tasks like pulling out of the driveway were painful before, which is not an issue anymore. Dr. Hanson and his staff are solid examples of how a healthcare staff should be. The things they do to make you feel welcome to their practice are really wonderful. Additionally, you get adjusted by the best chiropractor out there, so what else do you need! Keep up the good work!
-A.A.
The Office is Always Light and Cheery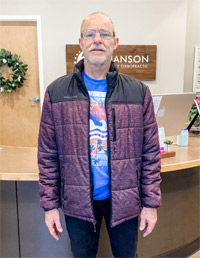 I started chiropractic care because standard medicine wasn't working. I had chronic pain in my left leg and foot which made it difficult to live my physically active lifestyle. Walking was very painful after 1 or 2 o'clock. A specialist diagnosed the cause to be a calcified tendon. The first cortisone shot I received worked for almost a year but the next shot did nothing. Now I was getting pain in my right hamstring and my lower back was getting all tight. I didn't like taking the numerous over the counter pain relievers it took to control the pain and I wasn't interested in prescription pain medication. After 3 or 4 sessions of chiropractic care the pain was improving. It has improved to the point where I now only get minor pains in these areas but usually only when I start over doing it. I also have begun to accept the fact that I no longer can do all the things I used to. I am relieved and happy that I can be active for most of the day without suffering for most of the evening and night. Everyone on staff is professional, polite and very happy to be working there. Dr. Hanson is strictly top notch. He has magic hands in my book!
- G.L.
Love Coming In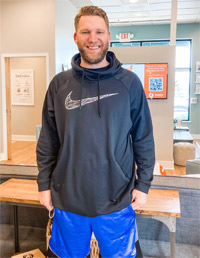 I started seeing Dr. Hanson 5 weeks ago. I came as a sort of "last resort." I've had chronic pain for the past 5 years of my life. I've seen everyone from general practitioners to urologists and finally landed at a pain management specialist and have undergone 2 surgeries. Nothing has improved my mobility, energy and overall pain level in such a short period of time as Dr. Hanson! I'm extremely optimistic for the first time in years that I may be able to live a pain-free life again. Being able to run around and play with my toddler has been such a blessing. I could never do this a month ago without thinking twice about how I would feel afterwards. I'm very excited about how much my pain level has decreased since beginning my sessions. I love coming in and being greeted in such a positive atmosphere. The entire office makes it a very enjoyable experience!
-K.L.
The Team At Hanson is AMAZING!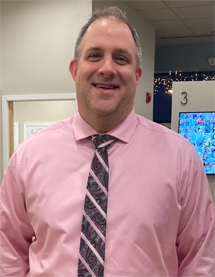 I started treatment because of living with constant tightness and random sharp lower back pain for several years. Yoga stretching was only mildly and inconsistently helpful. I felt like years of contact sports and weight lifting had just taken its toll on my body, and this was the way it was going to be. After seeing Dr. Dave for a month, I had already noticed a dramatic difference in how much better I was moving and experiencing almost no discomfort. I was sleeping more soundly, had more energy, and didn't feel pain when playing with my young son. It was amazing! After 5 months, I honestly feel the best I've felt since my 20's! The team at Hanson is amazing! Everyone is so friendly and they treat every person like family. Dr. Dave has such an awesome demeanor and wonderful way of explaining things in an easy way to understand. My whole family gets treated at the practice, and we genuinely look forward to our visits!
-S.C.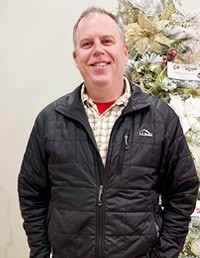 I've Become A Believer
I think I started going to a chiropractor after one of my marathon races. There was no particular injury or anything- just maintenance. Other than having my hips realigned whenever I get adjusted, the biggest improvement I've realized is that I don't get my typical bi-annual sinus infections while I'm getting regular adjustments. I checked with my doctor this past spring and he told me I hadn't been to see him in over 3 years for a sinus infection. Everyone at HFC is incredibly friendly. The office is a warm and fun environment. I've become a believer that regular chiropractic care is beneficial to one's overall health.
-D.D.
Unparalleled In Terms Of Their True Care For Patients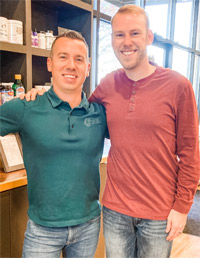 I work a desk job sitting at a computer, and about 2 years ago I started noticing increasing pain and discomfort in my neck. After stressful or intense days, I would notice it was a lot worse and definitely connected it to positioning and posture with sitting at a laptop all day. I would try to massage my neck throughout the day and stretch it out, which would relieve some of the pain momentarily, but it never lasted. Eventually, it got so bad that I had to do something about it and I started going to a "one and done" chiropractor I had seen in a billboard. This helped a bit, but the care was quite generic and routine.
Since starting Chiropractic this year at Hanson, my neck pain isn't even a thought anymore, but the level of intentional care I've received and other side effects have been so unexpected! I definitely sleep better than I used to, I feel overall more relaxed, and I'm encouraged to adjust my posture throughout the day which of course addresses the root issue of my pain. In addition, through the scanning, Dr. Hanson has been able to show me how my body is responding to my lifestyle and the adjustments. He showed me that my lower back muscles had been unactivated (again due to constant sitting at a desk) and needed strengthening. Through adjustments and my own work, I've felt strengthening there, which trickles down to many other benefits.
Dr. Hanson and the team are unparalleled in terms of their true care for patients. The thoughtfulness and connection in patients' lives is not something you would even look for from a chiropractic office, but it's the trait that makes them truly stand out among the rest!
-A.P.
Part of the HFC family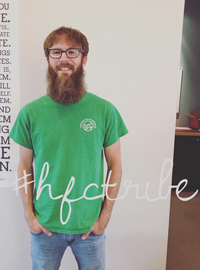 When my wife first approached me with the idea of seeing a chiropractor as a family, I'll be the first admit I was slightly skeptical. During our first sit down with Dr. Dave, I said "I feel fine! No complaints here!" (typical Dad response). Fast forward to the first scan results: I needed the most help. We discovered that a soccer injury from almost 15 years ago was affecting my lower back and hips in a pretty big way. And not to forget, all of those soccer headers over the years had really done a number on my neck. Chiropractic care has been an ABSOLUTE GAME CHANGER for our family. When I would come home from a long day of work, I would take ibuprofen or tylenol to help with any back/neck pain. I haven't had to do that since starting care! In the past, I dealt with seasonal allergies, especially in the spring. I am happy to report I have had little to no symptoms this year. I can BREATHE! My posture as also greatly improved. Our family can't compliment Dr. Dave and his team enough! They are all so welcoming and make you feel like you're part of the HFC family. During treatment sessions, Dr. Dave often utilizes a technique that essentially is a big ol' hug. I felt the need to awkwardly name it 'The Embrace.' Ask for 'The Embrace' next time you're there! It's pretty great!
-R.B.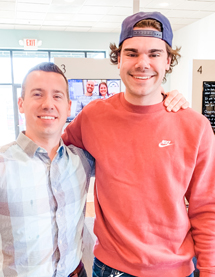 More Energy, Less Aches
My whole body was aching, I had a lot of chest pain and back pain. All sorts of minor aches around my body as well. It began in late November. I've had it for the past 3-4 months. I think that my new mattress triggered the pain. At my worst, I was extremely uncomfortable, it hurt to do simple things, and my breathing felt off as well. Since I lift furniture for work, my back would hurt every time I moved something. Also, if I played a pick up basketball game or anything else, I would wake up really sore. I've been sleeping better, I have little to no back pain. I have more energy, better moods and less body aches! Hanson Family Chiropractic is an excellent group of people that truly care about me and they know how to have fun!
-A.T.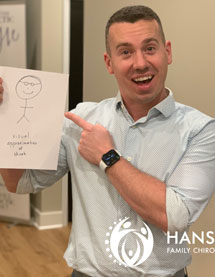 Above and Beyond
My wife and sister referred me to Hanson Family Chiropractic after they both received services here and loved their experience. I have been off and on getting tension migraines that would debilitate me causing me to miss work or social events. I was skeptical about how chiropractic could affect my condition and improve my overall health, but I decided to go for it and see how things would turn out. Migraines have decreased in frequency and intensity. I feel like I better understand the human body and how I can take this back to my Clinical Kinesiology class and teach my students! There is not one person on their team that is not 100% spectacular. I am and have been so impressed by the quality and kindness of the staff. They make the experience above and beyond anything I have experienced before.
- M.A.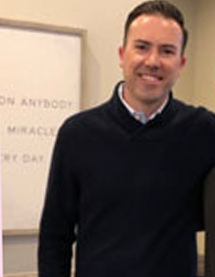 It's a great place!
I started due to lower back pain and overall discomfort in my back. It began 6 months ago. There was nothing that caused the specific pain other then my height and traveling consistently. At its worst, the pain was so discomforting I could not sleep, which made me very stressed and irritable. I tried multiple back medicines and even pain medication and nothing seemed to help. I am feeling much better and have no severe pain or spasms. My life has improved because I'm comfortable now at work and sleep better as well. Both Dr. Dave's are incredible. The explanation of why I'm having issues and how to improve were thoroughly explained by them. Both Dr's really care about your overall health and happiness. The staff is extremely friendly and do everything they can to accommodate you. Keep it up! It's a great place!
- M.C.
Attentiveness, Passion, and Skill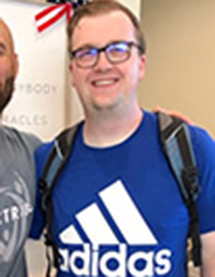 I sought chiropractic care after struggling with radiating upper-back pain for 6-7 months. It was an increasingly painful ache that went up to my neck and limited my activity. It began by limiting my physical exercise, then how long I could walk, until finally interfering with my work. I'm a high school teacher, and at my worst I couldn't lift my arm to write on the whiteboard and I was limited to my desk for lessons. The pain was slowly, but surely crippling me; leaving me to drag through my day to rush home to a heating pad. My physicians had prescribed me muscle relaxers and physical therapy, but that was covering up the core issue with a band-aid. I'm training for a 5K. I was able to run 2 miles immediately after receiving care. My physical activity has no restrictions. I can exercise to my limit 7 days a week. Finally, I've found freedom to live my life!!! Recently, my friends and I were able to spend an entire day exploring Starved Rock and I didn't question my abilities once. My first impression of Dr. Hopper was thorough. I had recently seen another chiropractor in the area, but the stark contrast in my health came from Dr. Hopper's attentiveness, passion, and skill. My expectations are often exceeded from the promptness of my care, to the cleanliness of the facility, to the genuine, friendly staff.
- K.E.
I Can Ride Again!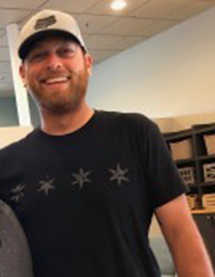 Walking in, or trying to walk in on my first day, I was at my worst point. I blew my back out the day before and collapsed to the floor in pain, due to my lower back nerve being pinched. Lower back pain has been an issue for me for awhile. I work in a trade that impacts my body on a daily basis. Currently, at the age of 37 years old, it was taking longer to heal and the pain kept getting worse. I tried going to massage therapists and it only "fixed" the issue temporarily by relaxing tightness in the muscle. Since attending Hanson Family Chiropractic, I've been able to get my mobility back – no more lower back pain – and I've been able to stand upright properly. I ride motorcycles and when my lower back wasn't aligned it was tough to ride. I can ride again! The whole team is great and treats me with respect. They are flexible with my work schedule and they all treat me as a friend, not just a patient.
- E.H.
I Love the Personal Touch & Family Feel
What "pushed" me to chiropractic care was an auto accident. My primary physician did not have an appointment available and directed me to urgent care. I did not want to have unneeded x-rays or medications. My daughter suggested it was a good time to try chiropractic care. In reality, the pain started in 1996. I'm a Registered Nurse and I was assaulted while at work in a hospital. I ended up with a fractured jaw and an L4-L5, L5-S1 injury. I spent the next 13 years in extreme pain. Medical procedure after medical procedure, physical therapy, lots of pain relievers, and muscle relaxers. Over the years, I gained almost 150 pounds because it was too painful to move. I stopped doing all the activities that I enjoyed. My left leg dragged and the sciatica pain was awful. I utilized PT, radiofrequency lesioning, steroid injections, massage therapy, hydrotherapy, acupuncture, medications, medications, and more medications. Never was chiropractic care suggested. Honestly, I am not certain I would have been open to it then. Fast forward to 2018. I am witnessing positive changes in my grandson, as he receives chiropractic care. My daughter continues to encourage me to try it. I have a car accident and I have a headache that won't quit. I end up at Hanson Family Chiropractic and my life begins to change! Since starting chiropractic care: I can sleep through the night, I rarely feel pain, I have begun to lose weight, and am already down 4 sizes. I can walk around Disney! I feel stronger, healthier, and happier. I can physically do things I have not done in many years. My lab work has improved. I bought an exercise bike. It will NOT turn into a clothes hanger! The "front line" staff make a great first impression. I love the personal touch, use of client names, and the "family" feel. The accommodations of my need to change appointment times are great. Dr. Hanson and Dr. Hopper are amazing. They are professional, yet down to Earth, approachable, "normal" people, with life-changing touch. I would advise to put your preconceived beliefs aside and just try chiropractic care!
- J.M.
Completely Symptom Free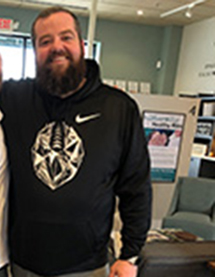 I started care due to a herniated disk in the cervical area of my spine. I had been under the care of another doctor previously and had been neglecting the issue after stopping treatment due to relocation. I was a professional horse trainer for a number of years primarily working with 2-year-old colts. During that time, I noticed a small amount of neuropathy in my left hand. Over the years, this got worse eventually leading to complete numbness in my left hand. Chiropractic care has saved me from surgery that was recommended by my doctor. Since under the care of Dr. Dave Hopper, I have been completely symptom free and have noticed less issues with the rest of my spine. The level of service provided by Dr. Dave and his team is unparalleled. From the front desk to the adjustment table, they are a class act. I would recommend their services to anyone serious about chiropractic care. They are consummate professionals who will work to solve your individual needs while doing so with a smile.
-J.S.
I highly recommend Dr. Dave
Every time I got the least bit of a cold, it would turn into a cough and I would have it for months. I went to numerous doctors and specialists, and never was able to improve or find an answer as to what was causing the coughing. I was embarrassed as I felt like I was always coughing!
Then about 8 months ago I started experiencing a stiff neck. I would wake up, and barely be able to turn my head to the right. My range of motion was very limited, and I could not seem to figure out what was causing it. I switched pillows, tried using a lighter purse, and worked on stretching my upper body, but the stiffness only seemed to intensify.
I started seeing Dr. Dave for both of these issues about 6 months ago. He started with an initial evaluation, which included body scans. I immediately felt relief in my neck, and the stiffness and range of movement improved immensely within the first week! I had a couple of colds in the last few months, which turned into coughs, but each time they went away within a week!
The frustrations felt never ending as I really didn't know what the cause of either problem was. I was beginning to think this was something I had to deal with forever, which was extremely depressing!
I was and still am so grateful and relieved that there has finally been someone able to help me with these issues. I feel like I'm 10 years younger as I am able to move without stiffness and pain! Life is so much more satisfying and I am able to easily do simple tasks throughout the day without feeling tight or stiff. The coughing was an issue I never thought would go away. I am overwhelmed with joy that Dr. Dave was able to help me, and forever grateful. I highly recommend Dr. Dave for his knowledge and professionalism! Thank you!
-D.H.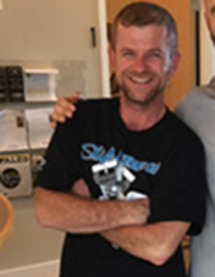 Kind and Considerate
"I started chiropractic care due to chronic back pain that I've had for about twenty years. This may have been from multiple car accidents and heavy lifting at work. I couldn't play with my son, drive, or do certain activities without pain. I had physical therapy in the past.
I can perform daily activities now without pain since starting care.
Both doctors were very helpful and gave good advice. I would refer any friend or family member to them. The doctors and staff are very kind and considerate."
-W.M.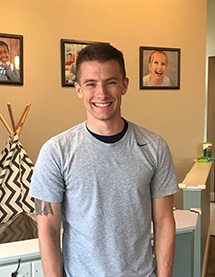 Re-gained Mobility
"I started Chiropractic care due to ongoing neck and upper back pain. The pain has been consistent for going on three years. I have tried sports therapy and different doctors.
I have re-gained almost all mobility in my neck, which has been a big help with my job and exercise.
Everyone has been very patient with my schedule. Staff is extremely welcoming and friendly."
- A.L.
Back to Myself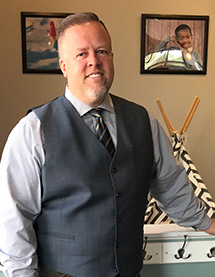 I'm not sure what happened, but I woke up one morning and I had a stiff back. It could of been when I lifted a car off of a ducks foot that was trapped, or maybe from holding that two story building from collapsing until the contractors arrived to secure it. Maybe it was just from getting out of the car or picking up a napkin off the floor.
All I know is that it slowly progressed into debilitating spasms every 5 minutes. Now I know what it's like to be in labor giving birth. Everything would cease up and the expression on my face looked like I just ate either a lemon or a chili pepper.
I thought a massage was the answer, I felt a little better but in the morning it was worse than before. I called Dr. Dave and I was there the next morning.
Knowledge is a part of the stress relief and after examining me, Dr. Dave explained what was going on with my back and most importantly laid out the road ahead of me. After the first adjustment, I was finally able to relax some. This was an acute situation for me, it effected everything I did, so any relief was welcome.
He shared with me the timeline, when I would be feeling almost back to normal but not to take that as being healed, there was still more work to be done to correct what my lifestyle had manifested. Dr. Dave was spot on and now I truly am back to my fully functional self.
You don't fully appreciate your health until you are unable to do the simple things. Thank you Dr. Dave, your knowledge and treatment have brought me back to who I was, very thankful for you and your staff there at Hanson Family Chiro.
-E.K.
Always Greeted With A Smile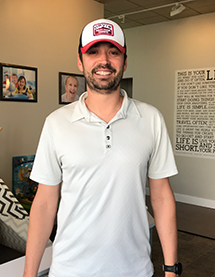 "Back pain is the reason why I started chiropractic care. Training for a half Ironman, which these races are new to me, is most likely the reason for my back pain. Being on my bike trainer and bending over for a length of time was something my body was not used to. At its worst it hurt to take a deep breath and that affected everything from training, to more importantly family, wrestling with my boys is a big deal in our house as that is all they want to do.
I'm improving every day with the help of Dr. Dave(s). My back/neck is feeling great right now and I know its because of the attention I'm receiving. Overall it's helping me to train every day and to get wrestling back on the schedule.
The team always greets you with a smile. They know my family and often ask how they are doing. That makes it really nice when we visit."
-H.P.
My Neck Pain is Reduced
"I started seeing a chiropractor skeptically, not sure it would really help or do anything. I had been experiencing significant neck and back pain for a few months, along with numbness all down my left leg and into my foot, and numbness in my left arm which I blamed on a desk job. I was living with regular pain, it affected my ability to workout, my ability to play with my kids and had me concerned that any strenuous physical activity would lead to further injury and more pain. I was managing pain with Tylenol regularly and when things were more severe with prescription medications for pain and muscle relaxers.
My health has improved since completing treatment! My pain is much reduced. When something does flare up, it also is quicker to improve. My ability to workout has returned with less fear of further injury. It's hard to describe sometimes, my back just feels better, more relaxed, less stressed. The numbness in my arm has gone, and the numbness in my leg is less constant.
The team at HFC is great, everyone is genuinely kind and always takes time to make sure you feel welcome and cared for. Dr. Dave is always willing to answer questions even when he's busy and very glad to explain things (in as much or as little detail as desired). Very happy to get to know these people over the course of my care."
-J.H.
A true blessing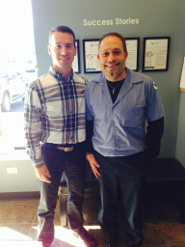 "Initially, my wife was the one who was receiving chiropractic care. She was pregnant at the time and doing research about newborns. She was referred to HFC due to the qualifications that were necessary for infant care. Therefore, I learned the benefits of chiropractic care. At first, I was very skeptical because I had never let anyone adjust anything in my body before. However, after taking a chance, chiropractic care has been one of the greatest blessings in my life, helping my general health, mental stability, emotional stability, and physical ability.
HFC has been a breath of fresh air and a hope for true, genuine, and caring doctors in this impersonal generation where the love has grown cold. Dr. Dave goes beyond just being a business. He has demonstrated to me that patients come before the business. In other words, we live in an economy where money and greed have taken top priority over the care and concern of the patients. Not at HFC! The care and love I've received has blown me away – always willing to meet the needs of their patients. I work a job that is always fluctuating in hours but HFC has always compromised to meet my schedule and I am so grateful. Anyone reading this please know that HFC is built on integrity. They are honest, caring, genuine, knowledgeable, trustworthy and loving. HFC has given me new hope, and a new outlook on doctors that are serving in the world today! My energy level, sinuses, headaches, and stress points have relieved in pressure. Overtime, my emotional, mental, physical ability increased and became stable. My muscles became a lot more relaxed. Interestingly, I felt like my body and mental capacity had increased to handle stress more calmly. Now, I feel my whole body responding in unity and functioning smoothly! HFC has been a true blessing from God-for the body is a temple! I would absolutely recommend HFC to friends and family! There hasn't been a better decision I've made in my life than taking a chance in chiropractic care. I have shared it with many people including my friends and family. My aunt is now going to a similar chiropractor that Dr. Dave suggested because of her location. Also, my father is going to another chiropractor in Wisconsin that has the same concept and technology as Dr. Dave. I always thought chiropractic care was a scam and a waste of money. I have scoliosis and bad posture. Though my body might not be transformed, my mental, emotional, and physical health and stability has changed! I can't quite explain it, but I feel like a new man and my results on my test scores show it – chiropractic care works! Choose HFC. You won't be disappointed!"
-S.M.
Enjoyable, easy process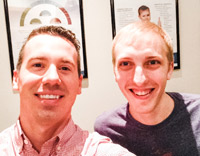 "I was hesitant to start chiropractic care but the pain in my lower back gradually worsened to the point that I needed to do something about it. After speaking with Dr. Dave, I saw that on top of lower back pain, my sinus issues and Crohn's disease could also be impacted by my poor spinal health. The first sign of improvement for me was a much easier time breathing through my nose. I felt very clear after each appointment. My back pain went away as well and my Crohn's symptoms lessened little by little.
The process has been thoroughly enjoyable and easy for me. The appointments are quick and painless, and you are always greeted by a warm smile and "hello" by all. Thank you for changing my perceptions about chiropractic care!"
-A.N.

Dads and Dudes Success Stories for Hanson Family Chiropractic | (630) 230-6416